A Retrofit Solution for Holistic System Life-Cycle Management by Gemü
Valve specialist Gemü is expanding its Conexo range to include a retrofit solution for existing systems, as well as a cloud connection.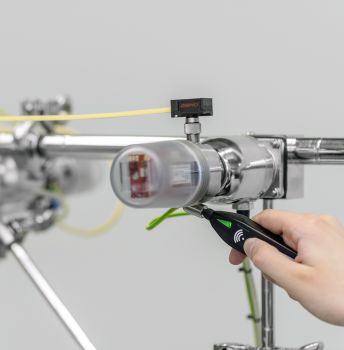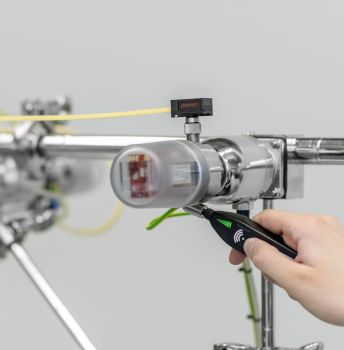 Gemü
Gemü Conexo is an innovative and holistic solution for life-cycle management of all types of systems. The system currently consists of valves that are equipped with RFID chips and a corresponding IT infrastructure.
Thanks to serialization, every relevant valve component, such as the body, actuator or diaphragm, can be clearly traced and read at any time using the RFID reader – the Conexo pen. The Conexo app, which can be installed on mobile devices, not only facilitates and improves the "installation qualification" process, but also makes the maintenance process much more transparent and easier to document. The app actively guides the maintenance technician through the maintenance schedule and directly provides him with all the information assigned to the valve, such as test reports, testing documentation and maintenance histories. The Conexo portal acts as a central element, helping to collect, manage and process data.
Now the range is being expanded to include a retrofit solution. With Conexo Retrofit, it is possible to retrofit Gemü valves in existing systems and to retrofit products from third-party providers with Gemü Conexo, and to integrate these into the intended software environment. To identify the plant components, various options are available, depending on the requirements: Plastic shield with cable tie, adhesive labels for plastic components, and captive stainless steel seal.
The product range is also supplemented by a cloud solution. This does not require local installation of the Conexo portal. This type of connection facilitates network-independent access to data stored in the cloud from anywhere in the world.