A Complete Package Designed to Make Life Easier
ITT Lowara has developed a complete package of products and services designed for people faced with any kind of pumping problems in the residential and commercial building industry. Whether it has to do with water supply, heating, air conditioning, wastewater treatment or irrigation systems, ITT Lowara provides the most advanced solutions and technologies.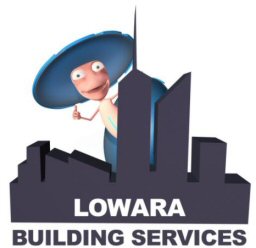 With this new package ITT Lowara confirms its determination to be a leader in the Building Services sector: selection is quicker, easier, more rational and economical.
A complete guide illustrates every subject, from the different types of systems available to the sizing of each single element. The guide offers numerous suggestions, including tips on what you should NOT do, enabling you to find the right solution and identify the most appropriate system elements quickly and easily.
The key to this new approach to market by ITT Lowara consists in enabling you to define not just the pumps and booster sets you need, but also all the aspects of the system, working in cooperation with a single partner. The elements of energy savings and system efficiency improvement may now be added to the high quality and technology that characterize the ITT Lowara products.
Working with a single company allows you to get the job done right, without the "risks" that too often occur in this type of product selection. It is a well known fact that, if you don't use suppliers that can coordinate all the system elements, preferring to shop around in a disorganised manner using different suppliers, you often end up with elements that do not work well together, so that starting up the system could prove a real problem.
Thanks to the Building Services System Manual these uncertainties and delays have become old history.
The guide, written by a team of Lowara technicians, is divided into chapters containing clear and exhaustive instructions on each topic, starting from the theoretical project up to the Lowara range best suited to requirements.
The advantage to users is apparent: not only can they choose the most suitable products, they can also avoid installing oversized machines or neglecting important pipefittings.
The Building Services System Manual is a qualified reference tool between installers and the ITT Lowara service network, which supports each customer, guiding him/her among the latest technological developments in the trade.