75th anniversary of Varisco S.p.A.
An anniversary can be an occasion for looking back to the "good old days", or an opportunity to take aim at the future, confident in the fact that the past will be the foundation to sustain the effort.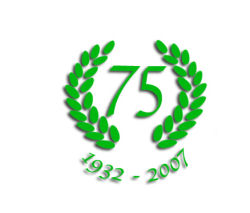 This year, Varisco S.p.A. celebrate 75 years since the company made its first tentative steps.
"We have come a long way, and can count on a heightened awareness of our mission. There is no looking back – 75 years is three-quarters of the way to a century. We have to accomplish much more in the next 25 years than we have done up to now. Progress is now exponential, not linear, and so the bar is being raised at an increasingly fast rate."
"During these years, we have used various slogans to describe where we were and where we were going. All our pumps are self-priming defined our products when product orientation was in vogue. When service orientation came round, we moved on to Pumps and Pumping Systems. Then the importance of the brand and trademark came to the forefront, and we coined the phrase a solid name in fluids. These three themes: product, service and brand are now summed up in just three words: Solid pumping solutions".
"We are putting our money where our mouth is to accomplish our mission: creating customer satisfaction by providing simple, reliable and modern pumping systems. Investments are being made in new products, wider market coverage and a direct presence in key markets. Our anniversary year will not be a time for sitting on our laurels. We want everyone to know: You ain't seen nothing yet!"
Information about the company
The company began life in 1932 as an individual enterprise, and pump production commenced in 1948. What was a family name is now a household word, known around the world for high quality pump design and construction.
Success in a highly competitive market comes from teamwork, within the company and together with the sales network and clients around the world, innovation, interpreting and anticipating the needs of the market, and service, guiding end users in the choice, installation and operation of pumps to solve problems. More information you can find on: www.variscospa.com