196 AUMA PROFOX actuators for Dubai cooling plant
AUMA has delivered 196 of its PROFOX electric actuators to a district cooling plant in Dubai. Emirates Central Cooling Systems Corporation (EMPOWER), the leading district cooling provider in the United Arab Emirates, used the PROFOX units to replace under-performing pneumatic actuators at its plant in Palm Jumeirah, a group of artificial islands in Dubai.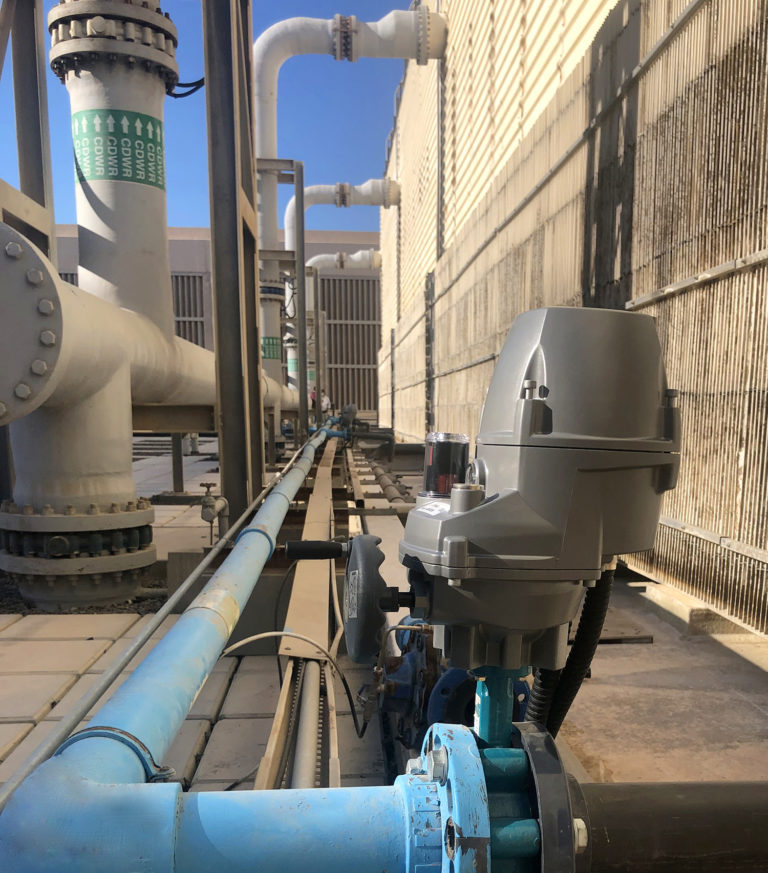 With summer temperatures over 45°C, Dubai needs reliable cooling systems. These AUMA PROFOX smart actuators have therefore replaced failure-prone pneumatic units in a district cooling plant in Palm Jumeirah, Dubai. (Image source: AUMA Riester GmbH & Co. KG)
Frequent failures of the pneumatic actuators interrupted the supply of chilled water to customers.
As the plant uses small-diameter pipes and valves to convey chilled water, the operator was looking for new actuators that are not only reliable, but also compact and lightweight. AUMA's PROFOX actuators proved to be the ideal solution thanks to their precise and high-quality mechanics, compact design, and low weight. As electric actuators they are easy to install, requiring just an AC power supply. Operating costs are low, thanks to high mechanical efficiency and low standby consumption.
The smart PROFOX actuators bring other benefits too. Integrated Bluetooth communications enables decentralised commissioning and operation using the AUMA Assistant App, conveniently via a smartphone or a tablet. All configuration parameters can be easily read out and changed via the app. The intelligent actuators also gather a wide variety of diagnostic and operating data which can be easily viewed and used for predictive maintenance. Analysis of this data helps the operator to detect excessive loads and anticipate possible maintenance needs, thus helping to ensure reliable and continuous delivery of chilled water.