ViscoTec Presents Several New Developments
ViscoTec is surprising visitors with an automated product handling solution: The combination of established Bosch Rexroth automation and precise dispensing technology combines the best of both worlds. On the one hand, there is the automatic vipro-FEED M plus barrel emptying system, which can be used to feed 1C or, if used twice, 2C media into the process.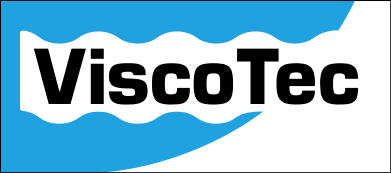 Image source: ViscoTec Pumpen- u. Dosiertechnik GmbH
Particularly noteworthy here is the automatically retracting follower plate with venting of the bucket. The automated separator plate degassing also enables bubble-free and precise material feeding. The continuous position detection of the follower plate, which allows fill levels to be monitored. And of course, there are always innovations about safety, such as the improved enclosure for even greater process reliability.
With the newly developed carbide rotor for the vipro-PUMP, abrasive media can now virtually no longer cause any damage to the technology during metering – including increased breakage resistance and longer service life.
With the vipro-PUMP, ViscoTec's engineers have a configurable 1K dispenser in the bag, which they are presenting in five different sizes. In addition, the rotor train of the vipro-PUMP is separable, which significantly simplifies disassembly and thus maintenance work compared to the previous dispenser.
In a broader sense, also developed for this purpose: The flowplus-SPT M6 sensor, which can be used to monitor pressures and temperature.