Tom Madden Appointed Managing Director of Blackmer
Blackmer, a global leader in pump and compressor technologies and a Pump Solutions Group (PSG) company, has announced the promotion of Tom Madden to the position of Managing Director.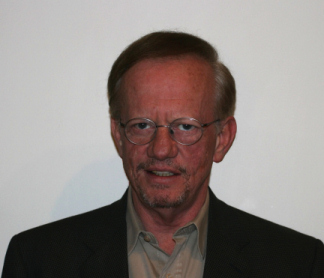 Tom Madden
Mr. Madden joined Blackmer more than 30 years ago as a member of its manufacturing management team. By 1997, he had progressed to the position of Chief Financial Officer. Mr. Madden acquired his MBA degree from The University of Chicago's Graduate School of Business.
"In his time with Blackmer, Tom has acquired the experience to make him a successful Managing Director, including a unique knowledge of the company's products, as well as the financial acumen to continue Blackmer's legacy of quality and customer service," said John Allen, President of PSG. "Our expectations for his successful participation at the Managing Director level are without reservation."
For more than a century, Blackmer has been the global leader in the manufacture and supply of sliding-vane process and transfer pumps and reciprocating gas compressors for a wide array of industries. In 2008, Blackmer became a member company of PSG™, which operates under the auspices of its parent company, Dover Corporation. PSG is a consortium of six industry-leading industrial pump manufacturers that offer a comprehensive portfolio of pump technologies to various markets. As such, PSG is a one-stop pump solutions provider that delivers convenience of choice, high performance, reliability and environmentally responsible, energy-saving pump technologies in a timely, cost-efficient manner to clients located throughout the world.
About Blackmer
Blackmer is the leading global provider of innovative and high-quality rotary vane pump and reciprocating compressor technologies for the transfer of liquids and gasses. For more than a century, the Blackmer name has stood for unparalleled product performance, superior services and support, well-timed innovation and a commitment to total customer satisfaction. Supported by a worldwide network of distributors and original equipment manufacturers, Blackmer pumps and compressors are used in a multitude of applications in the Process, Energy, Transport and Military-Marine markets. Blackmer—headquartered in Grand Rapids, Michigan, USA—is a member of Dover Corporation's Pump Solutions Group (PSG).