The Solenoid Valve Industry is Projected to Arrive at a Market Estimation of US$ 7 Billion by 2033
The recent FMI study shows that the solenoid valve industry is expected to record US$ 4.5 billion in 2023.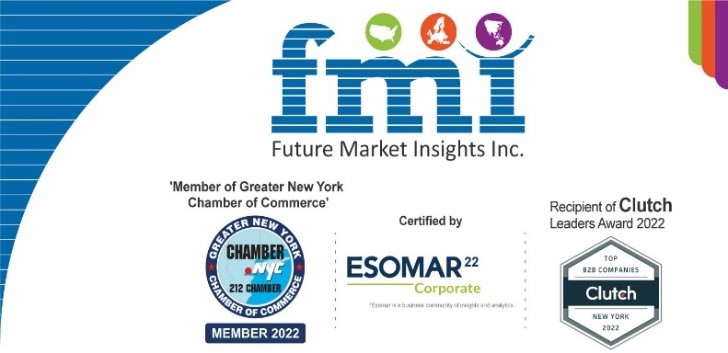 Image source: Future Market Insights
The market is projected to register a CAGR of 4.5% from 2023 to 2033, to top US$ 6.9 billion by 2033.
Growth-inducing Factors for Solenoid Valve Market include:
Growing Buzz around Process Automation: Surging acceptance of process automation and subsequent utilization of solenoid valves in numerous process sectors. Take, for example, their frequent use in water treatment facilities. Solenoid valves help in eliminating organic pollutants from polluted water, apart from various other uses.
Surging Use in Food Processing Industry: The device is repeatedly used in the food processing industry and is a preferred choice for food processing. Several solenoid valves are constructed to withstand harsh room temperatures and corrosive, moist conditions. These are made of stainless steel due to the material's resistance to food contaminants.
Increasing use in Renewable Energy Projects: The device can also be employed in hydropower, a kind of renewable energy, as a system's component to regulate water flow. An increase in renewable energy projects is projected to boost the market in focus.
Crucial Role of Solenoid Valves in the Medical Sector: The role of solenoid valves is critical in the medical sector. These devices help deliver precise concentrations of gas and rate of flow to a patient put on a medical ventilator. Moreover, solenoid valves regulate the oxygen flow rate with precision and great speed, which provides optimum patient care.
For example, recently, Emerson enlarged its ASCO Series 090 line of miniature solenoid valve. It include a three-way Series 090 valve configuration to manifest space-efficient, lighter solutions for gas control in gas analyzer devices, compression therapy, and oxygen therapy.
Impediments to Future Growth include:
Failure of the solenoid coil and its subsequent burnout on the application of the wrong voltage could dissuade end users from opting for a solenoid coil. Another factor that can harm the coil is electrical spikes or surges. Burnt coils are irreparable and have to be replaced with another.
High cost related to the solenoid valves is projected to hamper the market growth. Additionally, the fluctuating prices of components and the demand-supply gap is projected to challenge the market's growth.
Emerging Opportunities in the Solenoid Valve Market:
The robust momentum of research and development activities and the resultant technological upgradation is projected to attract significant opportunities for the market.
The increasing significance of safe and clean drinking water worldwide is pushing investments in water treatment plants, thus generating demand for solenoid valves.
2018 to 2022 Solenoid Valve Market Outlook Compared to 2023 to 2033 Forecast
The solenoid valve industry registered a CAGR of 5.4% in the historical period, as opposed to the 4.5% CAGR predicted for the forecast period. The solenoid valve industry is gaining significance on account of rising renewable energy projects.
For instance, in recent years Karnataka Government and ABC Cleantech, as part of Invest Karnataka, signed an MoU to establish a green hydrogen production facility and a green ammonia production facility with an annual capacity of 0.2 million tons and 1 million, respectively. Both these units are integrated with 5 GW of renewable energy projects and cost an estimated US$ 6 billion.
Solenoid valves are resistant to humidity, adverse temperature, and corrosive conditions, making them suitable for the food and beverages industry. To further extend the lifespan of these valves, they are constructed with stainless steel owing to their contaminant-resistant qualities. These valves are commonly deployed in the meat and abattoir industry, salting systems, fish canneries, fruit and vegetable canneries, and the ready-meal industry. Stainless steel ones are utilized in fish fillet preparation systems, salmon packing lines, and pasteurization systems that require high-pressure solenoid valves.
Apart from this, the solenoid valves are further deployed in the dishwasher, washing machines, and other similar appliances, where it performs the role of the water flow controller.
FMI has concluded that the solenoid valve industry is projected to arrive at a market estimation of US$ 6.9 billion by 2033.
Background Look into the Competition in the Solenoid Valve Market
Competition in the solenoid valve industry is quite intense. There is substantial consolidation among the leading players in the market. Vendors are acquiring other companies to improve their market share. Additionally, huge investments in developing an advanced version of this device are also fueling the market growth.
Other common strategic steps include collaboration and partnerships.
New Developments Shaping the Market Growth:
Danfoss Industries Pvt. Ltd. exhibited ICSH 2-Step Solenoid Valve at the Hitex Exhibition Center, Hyderabad. The device is extremely effective and often used in industrial refrigeration for gentle and safe gas injection. The device has been developed considering the safety issues it poses while pumping hot gas into evaporators.
In April 2019, Eaton launched a compact, streamlined solenoid valve to enhance the fluid control accuracy of off-highway automobiles. In comparison with five-ported directional control valves, the newly launched ESVL9 screw-in cartridge valve includes an attached load-sense check control and offers a 21% multifold size reduction.
Ross Controls Company declared the acquisition of Pneumatrol Ltd in August 2019. With the help of this acquisition, the company strengthened and expanded into the valve business.
Metso, a Finland-based firm, revealed that it had acquired Rotex Manufacturers and Engineers Pvt Ltd in January 2019. The latter company develops valves such as solenoid valves. The acquisition is expected to help Metso to expand its valve operations within India.