Tencarva Machinery Company Advances in 2007 'Big 50' Rankings of Industrial Distribution Magazine
Tencarva Machinery Company, a distributor of pumps, compressors and related accessories headquartered in Greensboro, N.C., moved up to 46th from 48th in the recent rankings by the national publication, Industrial Distribution, of its...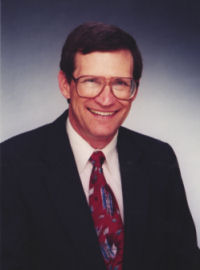 Rod Lee (Photo: Tencarva)
..."Big 50" list of top U.S. headquartered distributors, based on sales and earnings.Tencarva's 2006 sales increased to $124 from $105 million through the efforts of more than 250 employees in the 22 branch offices in the eight states where Tencarva operates. Rod Lee, Tencarva's president, reports that 2006 was an excellent year for Tencarva, since the company's "base business grew significantly, excluding acquisitions." The acquisition of emoryWilson Co. expanded the company's presence in the municipal market, and Engineering Equipment Co added product lines. The company's compressed air business is growing, and the phosphate industry, a major source of business in Florida, is recovering from a lean period.
Though many of the "Big 50" companies were challenged in the area of finding and retaining qualified employees, Lee indicates in the publication that Tencarva has the advantage of being 100 percent employee owned. "The stockholders are the employees, and they have the same opportunities as management...That remains our best retention tool." Ed Pearce, Tencarva controller, points out: "We are very pleased with our performance in 2006. Our 2007 year is shaping up to be very good as the industrial sector continues to be strong, and we will have a full year of revenue from our two 2006 acquisitions."
About the company
Tencarva Machinery Company is a distributor specializing in liquid process, compressed air, vacuum equipment and custom-designed systems for the industrial and municipal marketplace. Tencarva is dedicated to providing the highest quality process machinery, coupled with superior customer service and integrity. Founded in 1978, Tencarva Machinery is committed to providing superior service by supplying innovative engineering assistance, professional equipment selection, competitive deliveries and parts availability, and preventive maintenance and repair services to all its customers. For information on Tencarva, visit the website at www.tencarva.com