Professional Sewage Bypass Works Fully Automatic
During the renovation of a screw pump at a sewage treatment plant in the middle of the Netherlands, three frequency controlled electric 12-inch portable pumps provide the bypass. The supply of the influent (untreated wastewater) varies continuously, that is why the Dutch company Henk van Tongeren Water & Techniek has chosen to operate the temporary pump installation fully automatically.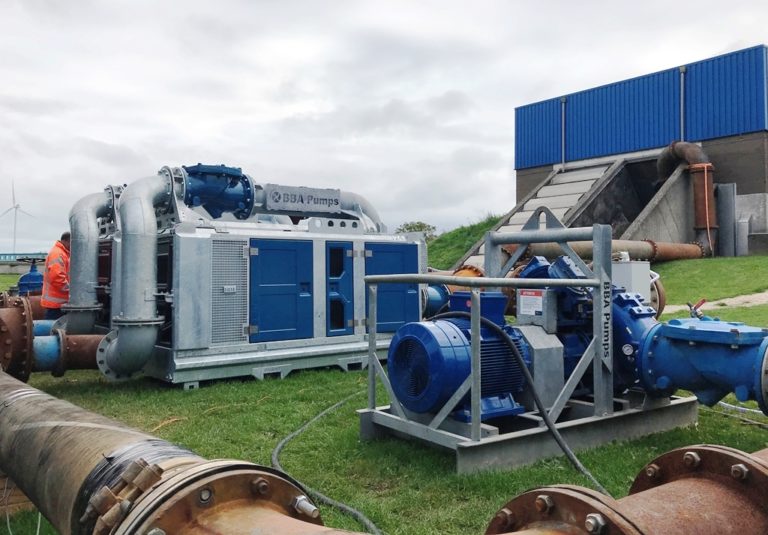 Temporary sewage bypass installation of 12-inch BBA Pumps units (Image source: BBA Pumps BV)
Three electric BA300E pumps on a joint suction and discharge line are individually controlled by frequency inverters and automatic level control. With a minimum sewage supply, only the first 12-inch pump runs at low speed, as soon as the sewage supply rises, the pump speed goes up automatically and the second pump 'jumps in'. In case of heavy rainfall, and during toilet peak hours, the pumps together deliver more than 3,700 m³/hour of sewage water.
Professional water management companies want to monitor the pump fleet from behind their laptop nowadays, especially for projects of this size. Via an online web-portal, the water management employees and the client are fully in control, in case of imperfections the alarm bells go off and the pumps can be monitored and adjusted remotely.