Pace of Water Innovation Unravelled in Pioneering Book
The water sector has long been perceived as slow to adopt innovation, but little research had been carried out to verify or explain this phenomenon. Until now that is.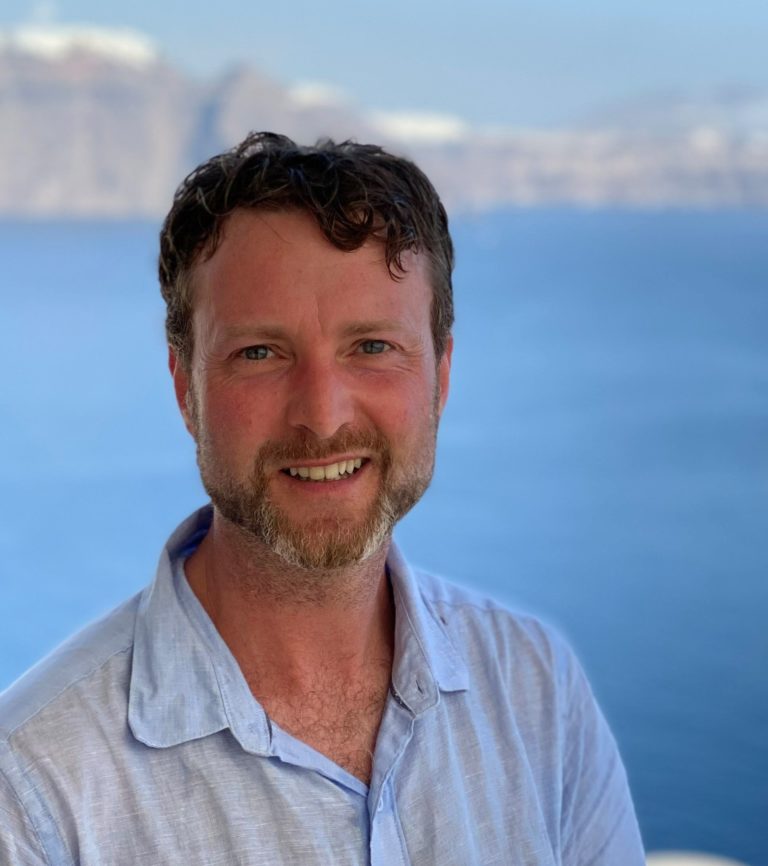 Dr Paul O'Callaghan is lead author of The Dynamics of Water Innovation (Image source: BlueTech Research)
An important new book reveals what stakeholders can expect in terms of timelines for technology adoption by utilities, municipalities and industry. The Dynamics of Water Innovation provides an invaluable resource for individuals and organisations driving the adoption of new technologies in the water sector, including entrepreneurs, investors, technology and innovation leaders, researchers and academics.
Through analysis of multiple case studies from the field of water and wastewater processing, including UV treatment, ultrafiltration membranes, and membrane bioreactors, the authors reveal what stakeholders can expect in terms of timelines for technology adoption by utilities, municipalities and industry.
Lead author Dr Paul O'Callaghan is the founder and chief executive of water technology market intelligence company BlueTech Research, and executive producer of the Netflix documentary Brave Blue World. Research for the book, which is published by the Water Environment Federation (WEF), was carried out at Wageningen University under the eye of Cees Buisman, Professor of Environmental Technology, who is a co-author, along with water technology research analyst Lakshmi Adapa.
Pioneering innovators
In a first for water sector research, the authors explored company archives and interviewed pioneering innovators working over the last 40 years, to gain as accurate a picture as possible. This comparative information provides the basis for a new water technology adoption (WaTA) model, created for the unique circumstances of water sector innovation, and drawn from existing cross-sector models.
The WaTA model includes a practical set of criteria that can be applied in the real world to generate better-informed planning and decision-making for innovators and investors. These criteria were applied to hundreds of water technologies to test the model's suitability, and six case studies are used to demonstrate differences in timelines for technologies moving along the innovation pathway to full commercialisation.
The model and criteria give water innovators a practical and robust method to plan and track developments, which could have a significant impact on perceptions of the pace of change, market confidence and future outcomes. O'Callaghan sees the book as an opportunity for universities in particular to strengthen the outcomes of their research and their offer to students.
"So many universities run multi-million-dollar innovation programmes," he says. "If they were to invest in training the students in innovation theory, that would help them commercialise innovation and transfer technologies into global markets. At BlueTech Research, our analysts use this knowledge on a daily basis to inform our research advisory services and the recommendations we make to strategic investors, corporations, solutions providers, innovators and entrepreneurs."
Understanding innovation
Dr O'Callaghan is excited to be delivering specialist training as a visiting lecturer on water technology innovation in universities and institutions, "Technology leaders, innovators, academics and students all need a better understanding of this journey," he says. "It will save time, money and help them see and articulate ways to get on a faster track, and avoid the many pitfalls. There is no need for anyone to learn for the first time, when thousands have gone before. I am constantly witness to the extraordinary motivation and positive energy that abounds in water, and my hope is that The Dynamics of Innovation will help channel it into ever more successful investment, development and adoption."
The global water crisis means there is an urgent need for the development, introduction and scaling of water technologies all around the world. As the authors explain, multiple water challenges are emerging as a result of factors including population growth, industrialisation, urbanisation, and an increasingly unpredictable climate.
Informed investment
The pace and scale of innovation emerging to address major problems at the global and local level – including flooding, environmental pollution and leakage - makes it more important than ever to ensure investment in water innovation is as informed and targeted as possible, with realistic allocation of time, capital and other resources.
A fascinating sweep of the water innovation from our ancient past to a visionary future concludes The Dynamics of Water Innovation. The authors outline the 10 areas of greatest anticipated growth over the next decade – from digital solutions, to decentralised treatment, to point-of-use systems, and make clear that systemic change is essential to meet the accelerating challenges of population and climate.
Having previewed the book, Glenn Vicevic, chief technology officer at Veolia Water Technologies & Solutions, says, "The Dynamics of Water Innovation builds on the authors' existing exploration of the reality of innovation in the space, and leads the reader ultimately to a practical framework that will surely be adopted by all stakeholders. A thoroughly rewarding and thought provoking read that, as well as bringing order to the history of innovation, provides a glimpse into the near future."
Brighter future
Co-author Prof Cees Buissman said, "Innovations in water technology are absolutely vital for shaping our brighter future. While these innovations may present challenges and progress might be gradual, this book aims to inspire all water innovators. It emphasizes that dedication and perseverance are integral to the world of water, empowering innovators to continue their invaluable work."
Barry Liner, chief technical officer, WEF, says, "Using actual examples of water innovations in all type of settings, The Dynamics of Water Innovation provides a positive path forward, that can be embraced by utilities, industry, regulators, innovators, academics, and the rest of the 8 billion water stakeholders in the world. This book could not come at a better time to inspire people towards action, dare I say - radical collaboration - to achieve a sustainable circular water future."