New Self-Priming Pump Series Launched by Cornell Pump Company
Cornell Pump Company announces it has begun manufacturing a line of 3", 4", and 6" self-priming pumps designed to efficiently and effectively tackle dirty water while pumping solids up to 3" in diameter.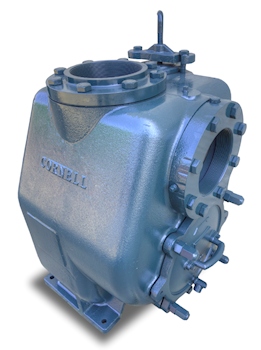 Picture: 3STX Pump (Image: Cornell Pump Company)
Designated the STX Series, this new line of self-priming pumps boast efficiencies up to 62 percent—up to eight percent more effective than existing top competitors' self-priming lines. A standard five year warranty attests to the STX Series durability and design standards.
Cornell's STX Series can pump up to 1,600 gallons per minute, is made of ductile iron, features a semi-enclosed impeller, an oversized oil reservoir that enables it to operate at higher RPMs, heavy duty bearings and frame, stress proof shafts, and comes standard with Cornell's patented mechanical seal technology, Cycloseal, which is designed to increase seal life by at least three times that of a regular seal.
"Beating competitors with eight percent better efficiency really helps differentiate the STX Series," said Marcus Davi, VP of Sales for Cornell Pump. "With Cycloseal mechanical seals that last three times longer, oversized oil reservoir and the ability to easily retrofit into existing installations, the STX Series is a powerful new product that builds on Cornell's 65 year history of designing and manufacturing premium quality pumps."
Specifications on the STX series include:
Housing material: Ductile Iron ASTM A536
Impeller material: Ductile Iron ASTM A536
Back plate: Ductile Iron ASTM A536
Discharge sizes: 3", 4", and 6", and 8" (planned for October 2013.)
Flow Rates:

3STX—550GPM
4STX—900GPM
6STX—1,600GPM
8STX—2,400GPM

Seal type: Type 2
Solids handling diameter: Up to 3"
Impeller type: Semi-open
Through higher operating efficiencies, lower maintenance costs and the ability to run the Cycloseal system, the STX series is expect to save upwards of $5,000 annually when compared to less efficient self-priming pumps. The STX series is available for immediate shipment to Cornell distributors.