New High-pressure Pump Variant for Biomass Power Plants
In response to the transition in power generation from large power stations fired by coal and gas to smaller power stations incinerating biomass or refuse, the KSB Group has developed a new variant of their HGM high-pressure pump that has been tried and tested for 30 years.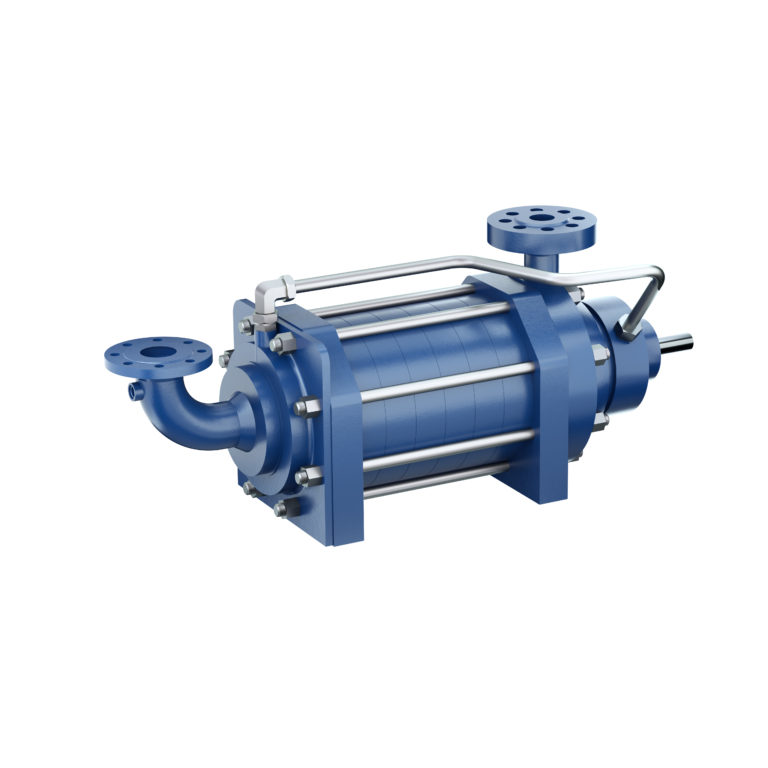 The new HGM-S – A new boiler feed pump for power stations fired by regenerative fuels (Image source: KSB SE & Co. KGaA)
The designers of the new variant, called HGM-S, placed a particular focus on it being highly reliable, service-friendly and economical. Examples are its internal, product-lubricated plain bearings that do not require any external supply systems.
The small spacing of bearings lowers the vibration level of the pump. This markedly reduces wear. The combination of suction stage impeller and axial inlet results in a very low NPSH and good suction characteristics. With its axial inlet the new pump set is very compact and space-saving.
The shaft is sealed by a mechanical seal at the drive end that is easy to access from the outside. Given the seal design and smart arrangement in the pump, no external piping is needed for cooling and lubrication circuits. Spare parts stock and servicing are kept simple that way.
The largest flow rate of the new pumps is 390 cubic metres per hour. Their maximum head is 1000 metres. The electric drive ratings range from 10 kW to 1300 kW. The materials for the casings are either steel or stainless steel. All impellers are cast of high-quality stainless steel.
The pump manufacturer grants a five-year warranty for this product.