New CEO at LEWA
Bernd M. Stütz, longtime Chief Executive Officer of the Lewa Group is leaving the company at the end of 2012. As of January 1, 2013, Lewa's current Managing Director Naota Shikano will take over Stütz's position.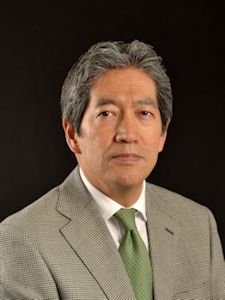 Naota Shikano (Image: Lewa)
Stütz, who joined the company in 2005 when the family-run business was sold to a group of investors, brought Lewa on the road to becoming a global player and market leader in its segment. During this time, the organic growth of the Lewa Group has led to high profitability and a doubling of sales (expected sales in 2012: 200 Mio. €). In relation to his achievements, he was awarded the honorary title "Senator" in the German business organization "Senate of the Economy".
The new CEO will operate the Lewa GmbH, as well as the pumps and systems business of the entire Lewa-Nikkiso Group. This change in leadership shall focus on deeper integration and create additional growth potential for the group. Shikano, who is responsible for this integration, will be based in the recently established strategic headquarters in Leonberg, Germany. His experience as Managing Director at Lewa since January 2011 and his long-term career in the industrial pump business within Nikkiso provide him with thorough knowledge of both companies that is necessary to fulfill this task.