SEEPEX Launches New Metering Pump
SEEPEX is pleased to introduce its latest innovation, the MDR progressive cavity metering pump.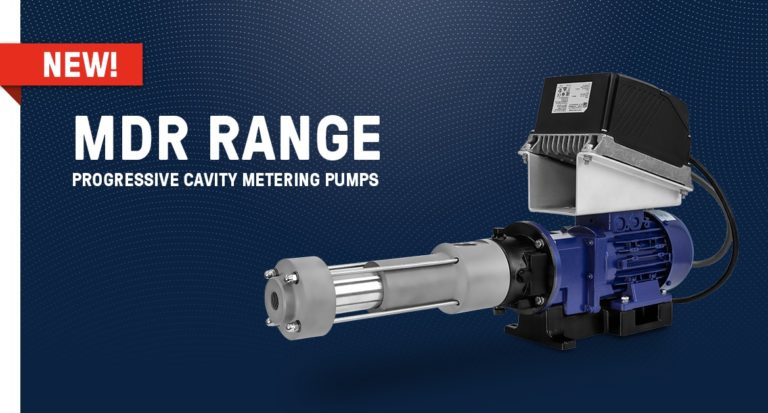 SEEPEX Introduces New Progressive Cavity Metering Pump Suitable for Corrosive Media. (Image source: Seepex Inc.)
The SEEPEX MDR range progressive cavity pump is a metering pump that can withstand the harshest of chemicals. Due to an external GA seal arrangement and engineered composite seal housing, lantern, and rotating unit, the only metallic part in contact with the conveyed product is the rotor. This design allows for broad chemical compatibility, increased performance, and decreased maintenance.
It also features a patented joint design that performs as a constant velocity joint, reducing pulsation to levels only detectable by laboratory equipment. This, combined with progressive cavity pump technology, provides laminar flow and a high degree of accuracy in chemical dosing applications. These key characteristics help reduce chemical usage, provide accurate dosing for line injection, and maintain required chemical levels without over or under dosing.
Mark Yingling, SEEPEX Director of Product and Market Development states, "Due to the external seal and engineered composite components, expensive inventories of wear parts, constructed of exotic materials for chemical compatibility, are no longer required. This is an advantage to our customers we are happy to offer."