Moyno Appoints Operations Manager for Asia-Pacific Region
Moyno, Inc. is pleased to announce that Joyce Nam has been appointed Operations Manager of Robbins & Myers Pte Ltd, responsible for the overall management of Moyno operations throughout the Asia-Pacific region.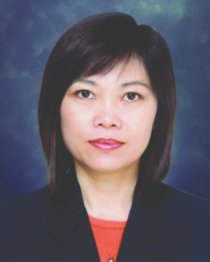 Moyno, Inc.
"Joyce Nam's proven leadership will help to strengthen Moyno's position in the Asia-Pacific region by increasing market share and reinforcing our global position in the progressing cavity pump industry," said Alan Boyce, Moyno President and CEO.
Located in Moyno's Singapore facility, Nam is also responsible for developing new market opportunities as well as identifying and securing qualified distributors in the region to support Moyno's growing customer base. She has more than 20 years experience in the pump industry, and began working with Robbins & Myers in 1987. Nam has diplomas in marketing, salesmanship and sales management. She also holds a bachelor's degree in psychology with a focus on business.
Moyno, Inc. is a leading manufacturer and marketer of Moyno progressing cavity pumps, multiphase fluid transfer systems, grinders and controls. It has an extensive worldwide stocking distribution network that serves a wide range of industries including water and wastewater treatment, pulp and paper, chemical, food, pharmaceutical, mining, petrochemical and oil and gas recovery. Moyno, Inc. is a unit of Robbins & Myers, Inc.