Moyno Appoints New Vice President of Finance
Moyno, Inc. has announced the appointment of Paul Reiss as Vice President of Finance. Reiss will be directly responsible for all financial matters at Moyno, Inc., a unit of Robbins & Myers, and will be located in Springfield, Ohio.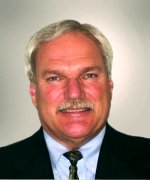 Paul Reiss, Vice President of Finance at Moyno (photo: Moyno).
His responsibilities will include the financial oversight of the worldwide Moyno Group, including United Kingdom, Mexico, Singapore and China.
Reiss has extensive experience in managing the financial function of industrial companies. He was most recently the Vice President and Controller at Chemineer, Inc., also a unit of Robbins & Myers.
"I am pleased that Paul has joined the Moyno group," Alan Boyce, Ph.D. Moyno President said. "Paul is an excellent addition to Moyno's senior management team and brings considerable depth and experience in financial matters to the company. Also, his knowledge of R&M financial systems and procedures has facilitated a smooth transition in Springfield."
Moyno, Inc. is a leading manufacturer and marketer of Moyno progressing cavity pumps, multiphase fluid transfer systems, grinders and controls. It has an extensive worldwide stocking distribution network that serves a wide range of industries including water and wastewater treatment, pulp and paper, chemical, food, pharmaceutical, mining, petrochemical and oil and gas recovery. Moyno, Inc. is a unit of Robbins & Myers, Inc.