Midland Manufacturing Mourns Passing of Keith Miller
It is with profound sadness that Midland Manufacturing, a division of the OPW Fluid Transfer Group, has announced the passing of Keith Miller.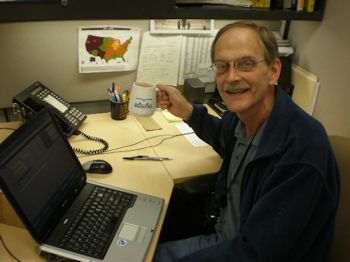 Keith Miller (Image: Midland Manufacturing)
Keith began his career at Midland in 1977 in the Shipping Department before moving to the Customer Service Department, where he advanced to the position of Customer Service Manager. Keith finished his career as the Key Account Manager for Midland.
"Keith was loved and respected by all of our customers as well as his co-workers for his passion and drive to please customers," said Kevin Cook, Midland's Director, Global Rail Business Unit. "He went above and beyond to satisfy and ensure that his customers were taken care of. Every customer knew to call Keith if they had a problem; and every time they called he would solve it. He will be greatly missed."
Keith is survived by his wife, Julie, and his three children, Sara, Colton and Shelby.