KSB Administrative Board Extends Appointments of Three Managing Directors
In its recent meeting, the Administrative Board of KSB SE & Co. KGaA extended the contract of CEO Dr Stephan Timmermann earlier than planned by a further three years.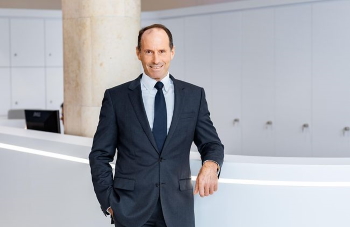 Dr.-Ing. Stephan Timmermann (Image source: KSB SE & Co. KGaA)
He is now appointed as CEO until 30 November 2023. The contracts of Managing Directors Dr Matthias Schmitz (CFO) and Ralf Kannefass (CSO) were also extended by three years. They are now appointed until 31 May 2023 and 30 June 2023 respectively.
By extending these contracts, the Administrative Board is sending out a clear signal for the continuing development of the company. The contract with Managing Director Dr Stephan Bross (CTO) runs until 14 September 2022. "All four Managing Directors have played a major role in the further development of the Group. Together with their teams, they can now concentrate on successfully implementing the measures that have been introduced," says the Chair of the Administrative Board, Oswald Bubel.
In spring 2019, the company announced its structural and growth programme, CLIMB 21. By introducing a new organisational structure and process organisation with a stronger market focus, KSB intends to increase the efficiency and profitability of the company in the long term.