Hot Water Sorted Thanks to Stuart Turner's New PULSE Residential Circulator
Stuart Turner, has further expanded its STUART range of hot water and heating circulators with the addition of the STUART PULSE 25/60-130 Residential Circulator.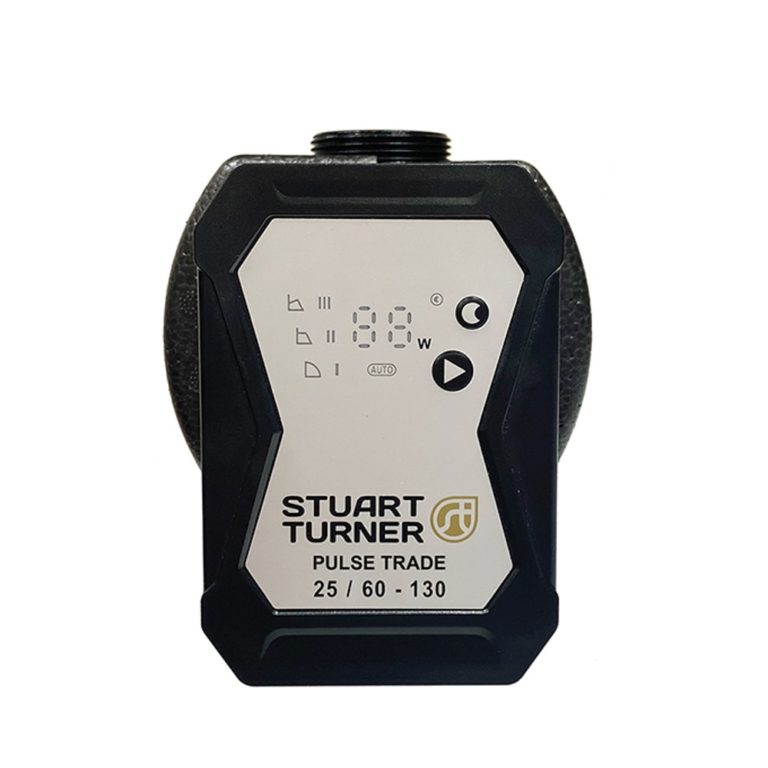 Hot water sorted thanks to Stuart Turner's new PULSE residential circulator. (Image source: Stuart Turner)
The STUART PULSE 25/60-130 joins Stuart Turner's range of UK manufactured high efficiency cast iron heating circulators, further supporting the company's ambition to become a major player in the HVAC market following its acquisition of the pressurisation and hot water generation specialists Mikrofill.
With a high-efficiency EEI rating of 0.20 thanks to ECM permanent magnet technology, the STUART PULSE 25/60-130 can deliver flow rates of up to 3.6m3/hr and up to 6m head.
The STUART PULSE 25/60-130 offers a series of digital operating modes. Automatic Adapt mode sets the operating pressure depending on the hydraulic system, which enables the pump to find the optimal operating position. The Proportional Pressure mode maintains a set pressure based on the flow demand. In Constant Pressure mode, the pump maintains a fixed pressure from zero flow to maximum power. While using the Constant Speed mode sees the pump maintain a set, chosen speed. In addition, Automatic Night Setback mode allows the pump to switch to a night setting when it senses a drop in the media's temperature; when the temperature rises again, the pump returns to its previous mode.
Supplied with an installer power plug, cable and insulation shell, the STUART PULSE 25/60-130 is ideal for the transfer of liquid within systems for hot-water heating, air-conditioning and ventilation and can replace any 130mm port-port circulator in the marketplace. A replacement guide, matching the Stuart PULSE range to leading competitors, is available on the company website or the Stuart Turner app.
Reflecting Stuart Turner's reputation for excellent product quality, reliability, and customer service, the STUART PULSE 25/60-130 is supplied with a five-year warranty, giving installers, specifiers and end-users peace of mind.