HI Announces Two Key Staff Changes in Technical Organization
The Hydraulic Institute, the nation's largest pump manufacturing trade associated, announced two significant personnel changes.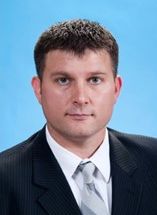 Peter F. Gaydon (Image: Hydraulic Institute)
Gregg Romanyshyn, HI Technical Director, who has led the Institute's extensive standards and guideline writing organization since December 1999 has announced his retirement, effective April 30, 2015. During the past fifteen (15) years, Gregg and the engineering staff team, have supported nearly forty (40) HI technical standards and guideline writing committees whose membership includes engineers from leading pump manufacturers, suppliers to the pump industry, and engineering consulting firms who are members of the Hydraulic Institute. The scope of HI's standards-writing activities has expanded under Gregg's leadership to include thirty three (33) HI standards and currently five (5) technical guidelines have been published, with plans to release a new guideline annually for the next four (4) years. During his tenure, over the last three and a half years, Gregg offered technical guidance and insights into the U.S. Department of Energy pump efficiency rulemaking where HI has taken a leadership role on behalf of the U.S. pump industry. Working closely with hundreds of industry volunteers, and pump and systems experts, in HI's technical organization Gregg has also made numerous contributions to the growth of Pump Systems Matter, HI's educational non-profit subsidiary, in creating new courses and webinars that help pump end-users understand pump and pumping systems technology and optimization opportunities. After retirement from the Institute, Gregg will remain available to HI in a consulting capacity.
HI is also pleased to announce the appointment of Peter F. Gaydon as Standards Engineering Director, effective September 8, 2014. In this capacity, Peter will be responsible for supporting the Director, Technical Affairs, in providing staff leadership for the accomplishment of HI's Mission, Vision, Goals, and Objectives, focusing on the Institute's Strategic Plan.
Most recently Peter served as a Pump Improvement Engineer with Flowserve, Flow Solutions Group in Bethlehem, PA. Previously he was a Design Engineer with Chempump, a Division of Teikoku USA in Warminster, PA. He holds a B.S. Degree in Mechanical Engineering from Alfred University in Alfred, NY.
In his new role with the Hydraulic Institute Peter will assist in the development and support all aspects of the Institute's technical programs, including the development of standards, guidelines, and technical documents, and will provide support for webinars and educational and certification and labeling programs, as required to maintain the accuracy, high integrity, and objectivity of HI products. Peter will also ensure that HI standards conform to ANSI Essential Requirements and HI Policy and Procedures.
According to Robert Asdal, HI Executive Director, "On May 1, 2015 Peter will become HI's third Technical Director succeeding the distinguished technical contributions of Gregg Romanyshyn during his fifteen-year tenure with the Hydraulic Institute." Asdal further noted, "HI has been fortunate to have Gregg's technical leadership during a time when HI established Pump Systems Matter and expanded education and training programs based on standards and guidelines. During his tenure HI's geographic footprint has expanded globally, as have HI's influence with impending government regulations. Gregg has played key roles in the success of the outcomes of these strategic initiatives. We are grateful for the important roles that he has played in the growth of the Hydraulic Institute…and look forward to working with him as HI sets up the staff leadership transition to Peter Gaydon"