Hermetic-Pumpen Honoured for its Broad Vertical Range of Manufacture in Germany
In cooperation with the Hamburg Institute of International Economics (HWWI) and the IMWF Institute for Management and Economic Research, the editorial team of stern magazine conducted a study to determine just what distinguishes companies that remain true to Germany as a location for development and production against the backdrop of a globalised economy.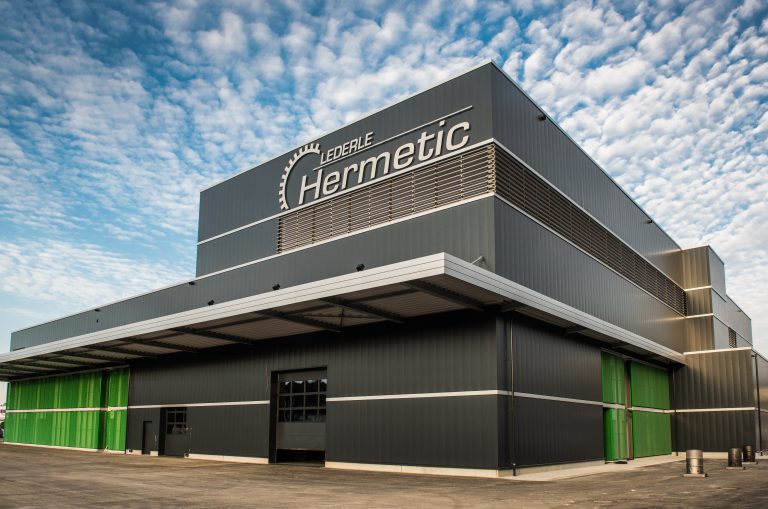 New Production facility (Image source: Hermetic-Pumpen GmbH
Over 300 enterprises participated in the study, with 173 of these being awarded the "Made in Germany – Trust in Germany" seal. Hermetic-Pumpen was distinguished in the engineering/tooling category, winning an award for its real net output ratio level in Germany.
The "Made in Germany" label of origin is the unchallenged holder of first position on the so-called Made-In Country Index, as indicated in a survey of around 43,000 people conducted in 52 countries in 2017 by Statista, the leading statistics portal. As "Made in Germany" is a label voluntarily applied by manufacturers themselves, stern, the renowned German weekly, decided to investigate the true value of these terms today in a globalised economy that offers companies cheaper labour almost everywhere else other than in Germany.
In a scientific study, stern examined the real level of value still generated here in Germany by German enterprises. Strict criteria were set for this purpose, including the requirement that key production steps responsible for typical product characteristics and final assembly be realised exclusively in Germany. The vertical range of manufacturing in Germany needs to exceed 50%, while quality assurance and the development of products must be primarily realised in Germany. The results were published in June 2019. Of over 300 companies participating in the survey, 173 were awarded the stern "Made in Germany – Trust in Germany" quality seal. The fact that many of the award-winning companies are medium-sized family-run enterprises was noteworthy in this respect. Their average real net output ratio in Germany is 87%. Hermetic, the pump specialist from Gundelfingen near Freiburg im Breisgau, received the award in the engineering/tooling category.
A passion for pumping technology that extends back more than 150 years has elevated the family-run enterprise to a position of global leadership. High-tech pumps from Gundelfingen are to be found wherever maximum safety levels for people and the environment need to be ensured during pumping of hazardous gases and liquids. Included in the prestigious Index of the University of St. Gallen for the first time in early 2019, everybody at Hermetic is also extremely proud to receive the second distinguished award this year.
Sebastian Dahlke, manager and CCO at HERMETIC, says: "Our customers, whether in the chemical or oil and gas industry or industrial refrigeration, have always placed their faith in the high level of precision, durability and reliability of Hermetic pumps. Our complex understanding of and commitment to quality maintains and strengthens our competitiveness. This is why we bundle all pump technology competencies here under a single roof. We're proud of our excellent specialists, and we believe in investing in their further training and education. Maintaining our know-how and high real net output ratio at our headquarters in Gundelfingen creates the bedrock for the satisfaction enjoyed by our customers. This ensures our growth and the future of our enterprise. We're delighted to receive this award, an honour we do not simply regard as a seal of approval for our products. We also consider it a mark of appreciation for our social responsibility at a regional level and loyalty to this location".
Continuous investment in the main plant underscores the clear commitment of Hermetic stakeholder families to Germany as a production location. A newly constructed production facility and expanded logistical capacities were commissioned in Gundelfingen as recently as 2017. Hermetic employs roughly 440 people at its headquarters in Gundelfingen near Freiburg im Breisgau. The company also has subsidiaries in China and the United States and a network of service and business partners that spans the globe.