Griffin Offers Complete Wellpoint Dewatering Systems
Griffin offers accessories to complete any wellpoint system. Wellpoints are available with 1.5" or 2" PVC or stainless steel screen.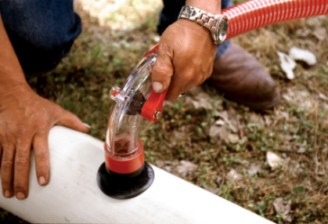 Griffin Dewatering
Swingjoints are constructed of flexible reinforced hose with a clear elbow to allow you to see the flow through the system. The valve allows the wellpoint to be "tuned", to monitor the vacuum level on the system and maximize performance. As well as a complete line of the finest wellpoint pumps on the market today from 4" to 10" models.