Aussie's Site Dewatering Solution
Pumps play a major role in the operation of construction sites. They are indispensable in managing site water and for filling water carts. Australian Pump Industries have developed a large 6" wet prime pump for what has traditionally been a dry prime pump application.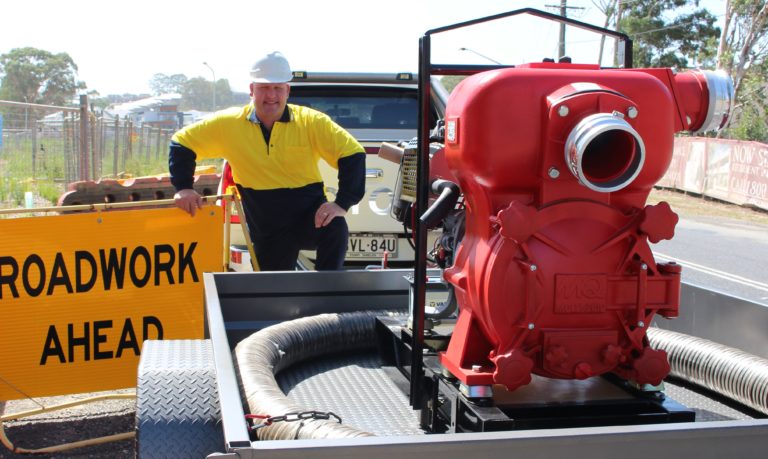 Ideal for fast filling water carts and construction site dewatering, Aussie's 6" trash pump can be mounted on a trailer or transported by utility vehicle. (Image source: Australian Pump Industries)
Aussie's 6" Kubota Site Boss
Aussie's big 6" QP60TD self primer is powered by a 24.8 hp Kubota water cooled diesel engine.  It delivers flows to 4,200 litres per minute, has a maximum head of 35 metres and a vertical lift of 7 metres.
"The 7 metre vertical lift satisfies the requirements of most dewatering sites or quarries", said Aussie's Chief Engineer, John Hales "The advantage of our pumps is you can get that lift without any additional priming aid, creating an exceptionally maintenance free product", he said.
A 60 litre fuel tank, integrated in the skid base, allows the pump to run for up to ten hours without refuelling.
The standard unit is mounted onto a steel skid base fitted with an integrated lifting bar. It can easily be mounted in a site trailer or transported by utility vehicle if required.
Like all of Aussie's 'Quik Prime' pumps, the QP60TD is covered with a five year pump end warranty.