Greater Pressure Stability: WANGEN X-UNIT Now Available with 6 bar
The modular WANGEN X-UNIT system for the separation and crushing of foreign bodies provides reliable protection of plant and equipment. It is now available with 6 bar pressure stability and optimised properties.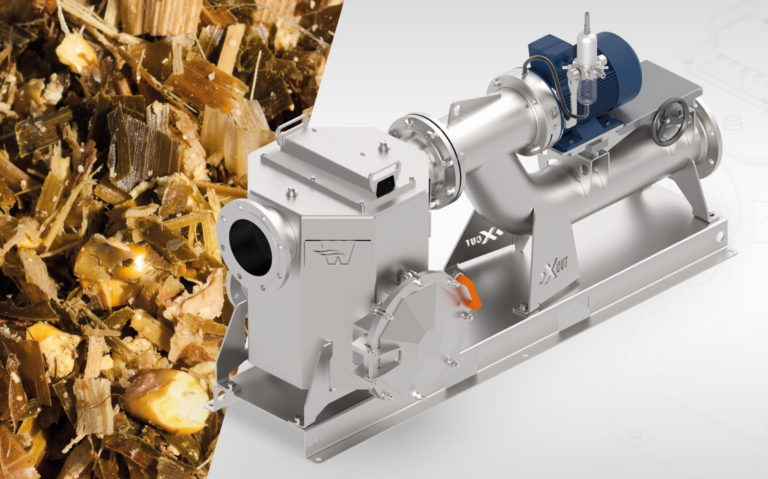 The WANGEN X-UNIT – the modular system for the protection of plant and equipment (Image source: Pumpenfabrik Wangen GmbH)
X-TRACT (foreign matter separator) + X-CUT (cutting unit) = X-UNIT
The X-TRACT foreign matter separator, and part of the modular system, was most significantly affected by the optimisation. The function and design of the unit have been enhanced, now offering considerable benefits over the predecessor model:
6 bar pressure stability
Robust design
Greater flexibility when it comes to installation in systems, thanks to its compact, space-saving construction
180° rotation of the X-TRACT enables it to be installed in different positions
Optimised container geometry
Easy removal of fallen foreign matter through large side opening flaps
Connection dimensions are unchanged from the predecessor model
Maximum flow volume: 1,250 m³/h / 347 l/sec (with water as the medium)
Max. pressure, preferably on the suction side: 6 bar
The WANGEN X-UNIT consists of two modules: the X-TRACT and X-CUT. Both components are available separately and ideally together as the coordinated X-UNIT. It offers improved process safety and reliable protection of systems, as foreign matter and contaminants are removed and/or crushed by the X-TRACT foreign matter separator and the X-CUT cutting unit. The X-CUT cuts up the medium, opening up its fibres; the surface of the substrate is thus increased and, correspondingly, has a shorter dwell time, for instance in the fermenter of a biogas unit.
The X-UNIT is a versatile unit and is ideal for use with the most diverse applications, for instance for biogas systems, bio-waste recycling, animal stables in agriculture, slurry technology in vehicle construction and municipal sewage treatment plants.