Godwin Pumps Gives to the Boys and Girls Clubs
Godwin Pumps is pleased to make a donation to the Boys & Girls Clubs of Gloucester County.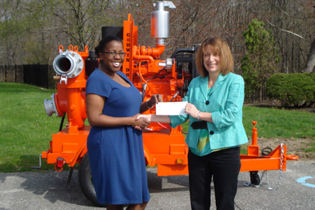 Godwin Pumps
The Boys & Girls Clubs offer services to all youth aged 6 to 18, throughout Gloucester County, New Jersey. Their mission statement is "to inspire and enable all young people, especially those that need us the most, to reach their full potential as productive, responsible, caring adults." We are happy to be able to give to our community. This donation will further efforts to inspire and support young people to reach their potential and grow into the work force.
Said Godwin Pumps president, Michel Bakhos, "As a large employer in Gloucester County, we are thankful to be in a position to support our surrounding community. This donation is one way we are able to show that support. Philanthropy and outreach are very important to our company, and we look forward to continued involvement with organizations like the Boys & Girls Clubs."