Global study identifies factors for investment and development in UK brewing market
A new trends report published by Watson-Marlow Fluid Technology Group (WMFTG) has outlined a number of factors influencing the global brewing market.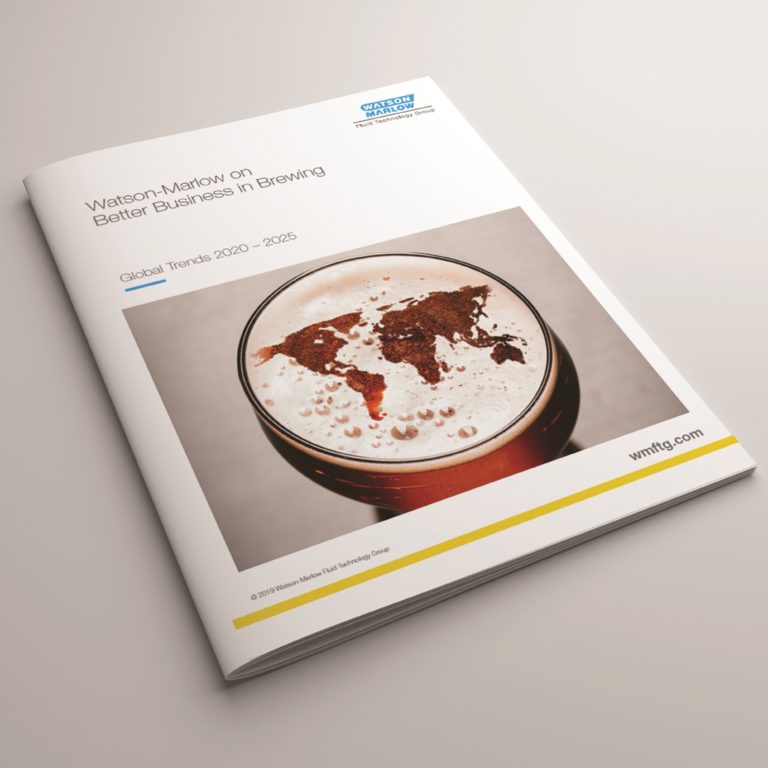 Global study identifies factors for investment and development in UK brewing market. (Image source: Watson-Marlow Fluid Technology Group)
Offering a wealth of intelligence and insight, the Report will help the UK's brewers of all sizes to achieve greater and greater competitive advantage through greater understanding of industry drivers.
The Report's authors have identified distinct shifts in consumer-led behaviours as well as wider sustainability issues such as water scarcity as drivers for change and innovation.
With contributions from the highly respected International Centre for Brewing Science, the overall messages in WMFTG's Brewing Trends Report are focused on how brewers can achieve competitive edge without compromising on process efficiency.
Focusing investment
'WMFTG supplies sine and peristaltic technology offering maximum production uptime with the hygiene and quality control standards the brewing industry demands to many of the world's biggest and best-known brands., The Report will help to focus - and justify - investment decisions in the brewing sector.
Rod White, Master Brewer, Assistant Professor at the International Centre for Brewing Science at the University of Nottingham said:
"To remain competitive, brewers need to be able to brew a wide range of beer styles while maintaining a high degree of process efficiency. The pressure to produce high quality beers at the lowest cost increases every year. In this report, we examine some of the core changes happening in the global industry and explore some of the trends developing in the next few years. and we hope people find it useful."
The Report will help brewers - large and small - to see that by investing in technology that offers improved product quality and reductions in greater overall equipment efficiency- it is also possible to achieve reduced wastage, greater efficiencies and cost savings. Together these features ensure better profitability and increased market share.
"I am delighted to see such exciting opportunities for the brewing market in the UK. "By embracing innovative technologies and proactive equipment maintenance strategies, it is possible to achieve maximum process efficiency, advises Steffen Knoedler Global Food & Beverage Business Development Manager.
The Report also highlights the benefits of applying machine learning - and Big Data - in the brewing sector. For example, it is now possible to predict the percentage of beer fermented in each batch, and when it is time to move onto the next stage in production. By using artificial intelligence to improve production forecasting, together with horizontal distribution channels, brewers can ensure smooth distribution, leading to reduced wastage.
A copy of the Brewing Trends Report is available online and in hard copy on request.