GF nominates Nadine Gruber new Head Investor Relations/Chief Risk Officer
Daniel Bösiger, Head Investor Relations/Chief Risk Officer has decided to go into an early retirement end of November 2023. Nadine Gruber will take over the position as of November 2023.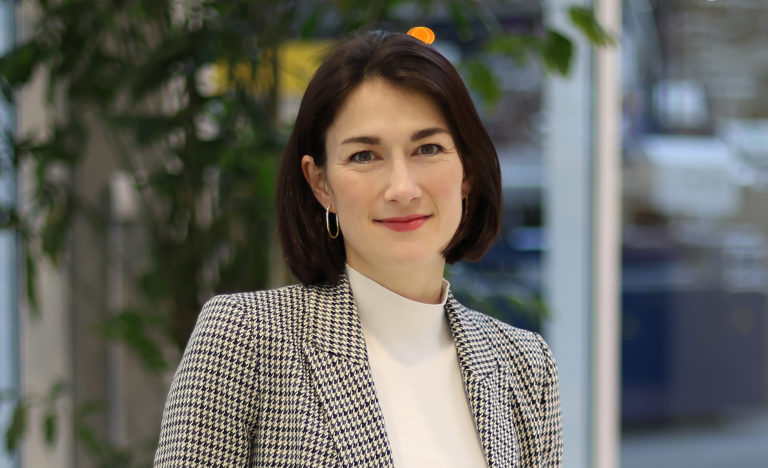 Nadine Gruber (Image source: Georg Fischer AG)
Daniel Bösiger can look back on a very successful 26-year career at GF in various functions within Corporate Finance: From 2001 to 2020, he was Head of Corporate Controlling. In addition to this role, Daniel assumed responsibility for Investor Relations in 2004 and for Corporate Sustainability in 2014. As of October 2022, he focused on Investor Relations and assumed the function as Chief Risk Officer, in charge of risk management. In addition to his functions at GF Corporate, Daniel Bösiger has been a renowned member of the Swiss GAAP FER Commission, a body in charge of the development of accounting standards in Switzerland.
We would like to thank Daniel Bösiger for his exemplary commitment and long-standing contribution to the success of GF. We wish him all the best for the upcoming new stage in his life.
Nadine Gruber started her career at GF as Division Controller at GF Piping Systems in 2014. In 2016, she assumed the position as Head of Division Controlling. In 2019, she, ad interim, took over the position of Division Chief Financial Officer for six months. Since October 2019, Nadine Gruber has been Head of Controlling at the GF Piping Systems' Industry/Utility business unit in Schaffhausen (Switzerland). Nadine Gruber holds a Bachelor of Arts and Economics from the Baden-Wuerttemberg Cooperative State University and a Master of Business Administration (MBA) from the University of Applied Sciences (HTWG) in Konstanz (Germany).