FMI: The Pipe Flanges Market Is Expected to Reach a Valuation Exceeding US$ 7K Million by 2033
The Pipe Flanges market is expected to experience substantial growth in the coming years, with a projected value of US$ 4,621.5 million in 2023. This market is anticipated to achieve a CAGR of 4.1% during the forecast period, reaching a valuation exceeding US$ 6,907.0 million by 2033.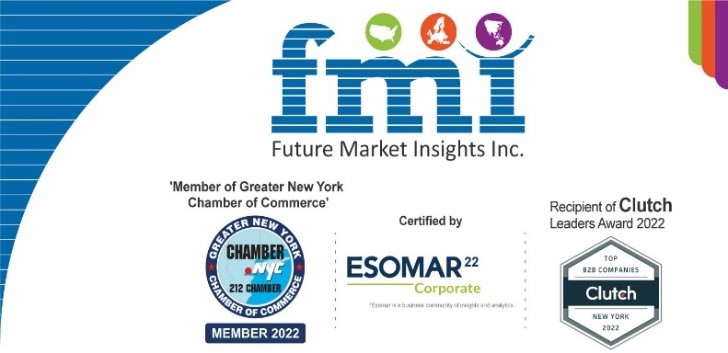 Image source: Future Market Insights
The driving forces behind this growth include the increasing focus on infrastructure development in both emerging and established nations as well as the growing demand for efficient piping systems.
One of the key functions of pipe flanges is to establish secure connections between pipes ensuring the integrity of operations and preventing leaks. Industries such as oil and gas, chemical, water treatment and construction rely on pipe flanges for their stability, strength and ease of maintenance. With the aim of enhancing operational efficiency and adhering to higher safety standards. There is a rising demand for pipe flanges that are of superior quality and reliability.
Other Drivers Propelling the Demand for Pipe Flange include:
Increasing awareness about the importance of leak-free connections in pipelines to prevent accidents, environmental contamination, and financial losses, leading to a growing demand for pipe flanges.
The installation of pipelines and the need for pipe flanges are caused by the increase in demand for energy, oil and gas.
Growing emphasis on infrastructure development and construction activities particularly in emerging economies, which require extensive pipeline networks and in turn fuel the demand for pipe flanges.
Increasing adoption of pipe flanges in various industries, including oil and gas, petrochemicals, water and wastewater treatment, pharmaceuticals and food processing to facilitate efficient and safe fluid transportation.
Challenges for Companies/Manufacturers in the Pipe Flange Market:
Intense competition from competitive products or services like welded joints, compression fittings or mechanical connectors. These alternatives have various benefits, which might make it difficult for makers of pipe flanges to separate their goods and hold onto market share.
Another difficulty for businesses is the requirement for routine pipe flange inspection, cleaning, and maintenance in order to guarantee their performance and integrity. Particularly in sectors that depend on continuous production, these maintenance procedures may result in operational downtime.
Pipe flange producers may also have difficulties adhering to shifting industry standards and regulations. Companies must continuously adjust their production methods and product specifications to meet the changing needs as rules relating to pipeline safety, environmental impact and product quality change.
Opportunities in the Pipe Flanges Industry:
For manufacturers and investors, the rising demand for pipe flanges in developing nations offers considerable investment potential. The need for pipeline networks and related parts, such as pipe flanges is anticipated to increase as these economies experience fast industrialization and infrastructural expansion.
Growing demand for pipe flanges in developing countries presents manufacturers and investors with significant investment possibilities. As these nations experience rapid industrialization and infrastructure growth, there will likely be an increase in the requirement for pipeline networks and related components such as pipe flanges.
As global energy demands increase and countries seek to diversify their energy sources, the construction of cross-border pipelines becomes necessary.
Latest Trends in the Pipe Flange Market:
Integration of pipe flanges with advanced technologies and materials for enhanced performance. Manufacturers are exploring innovative approaches to improve the functionality and durability of pipe flanges.
Adoption of pipe flange systems that are modular and prefabricated. The use of pre-fabricated, standardized pipe flanges in modular building methods is growing in popularity.
2018 to 2022 Pipe Flange Demand Outlook Compared to 2023 to 2033 Forecast
The global market for pipe flanges grew at a CAGR of 3.5% from 2018 to 2022, reaching US$ 3,891.2 million in market value in 2023.
The pipe flange industry had constant growth from 2018 to 2022 because of a number of factors. The installation of pipelines and subsequent rise in demand for pipe flanges were driven by the rising need for energy, oil, and gas as well as the growth of renewable energy projects like wind farms and solar power plants. The need for dependable and efficient pipe connections across a variety of sectors, including construction, water treatment, oil and gas, and chemical.
Future Forecast for Pipe Flange Industry
Looking ahead, from 2023 to 2033, the global pipe flange market is forecasted to grow at a CAGR of 4.1%, reaching a market size of US$ 6,907.0 million in 2033. This growth is expected to be driven by factors such as continued infrastructure development, increasing industrial activities, and the expansion of energy projects globally. The adoption of advanced technologies, such as digitalization and sustainable practices, is also anticipated to influence the market growth during this period.
The pipe flange market is projected to witness steady growth in the coming years, driven by various industry-specific factors and global trends in energy, construction, and infrastructure development.
Pipe Flange Market to Surge in the United States amid Growing Concerns over need for infrastructure modernization and maintenance.
As aging infrastructure continues to be a significant challenge, there is a growing focus on infrastructure renewal and replacement projects. This includes the replacement of old and deteriorating pipe systems with new ones that meet modern standards and regulations. Such projects require a substantial demand for pipe flanges, as they are essential components for connecting and joining pipes in infrastructure networks.
The PVC material pipe segment is expected to dominate the pipe flange industry in the agriculture sector.
The PVC material pipe segment is expected to dominate the pipe flange industry in the agriculture sector, exhibiting a CAGR of 6.2% from 2022 to 2033. This segment captures a significant market share in 2023 due to its suitability for agricultural applications, durability and cost-effectiveness.
PVC material pipes are widely used in agriculture due to their numerous advantages. These pipes are lightweight making them easy to handle and install in agricultural settings. They offer excellent resistance to corrosion, chemicals and UV radiation ensuring long-term durability in various environmental conditions.
The PVC material pipe segment provides significant cost savings for farmers and agricultural enterprises. These pipes are relatively inexpensive compared to other materials making them an attractive choice for irrigation systems, water supply networks, and drainage systems in agricultural settings. The cost-effectiveness of PVC material pipes allows farmers to optimize their investment while meeting their agricultural needs.
How Key Players Stay Competitive in the Pipe Flange Industry?
There are many competitors fighting for market dominance in the fiercely competitive pipe flange market. Key participants in this situation need to take strong tactics to beat the competition.
Key Strategies Adopted by the Players
Product Innovation
Companies invest hugely in research and development to introduce innovative products that offer enhanced efficiency, reliability, and cost-effectiveness. Product innovation enables companies to differentiate themselves from their competitors and cater to the evolving needs of customers.
Strategic Partnerships and Collaborations
Key players in the industry often form strategic partnerships and collaborations with other companies to leverage their strengths and expand their reach in the market. Such collaborations also allow companies to gain access to new technologies and markets.
Expansion into Emerging Markets
The Pipe Flange industry is witnessing significant growth in emerging markets such as China and India. Key players are expanding their presence in these markets by establishing local manufacturing facilities and strengthening their distribution networks.
Mergers and Acquisitions
Key players in the Pipe Flange industry often engage in mergers and acquisitions to consolidate their market position, expand their product portfolio, and gain access to new markets.
Key Players in the Pipe Flange Industry
Metalfar
Raccortubi Group
Tenaris
Ulma Forja S.Coop
Mega Pipe Flange Inc
Bonney Forge Corporation
Key Developments in the Pipe Flange Market:
In 2020, Raccortubi and Commerciale Tubi Acciaio (CTA) have formed a strategic alliance following the departure of private equity fund Synergo Sgr from Raccortubi's shareholder structure. This collaboration represents a significant development for both companies in the steel pipe industry.
In 2022, Tenaris S.A., a global leader in the steel pipe manufacturing industry, has entered into a definitive agreement to acquire 100% of the shares of Benteler Steel & Tube Manufacturing Corporation from Benteler North America Corporation, a Benteler group company.
These insights are based on a report on Pipe Flanges Market by Future Market Insights.