Edwards Wins Order for Chemical Dry Pump Systems in China
Edwards has won an order worth over £190K to supply its chemical dry vacuum pump systems to adhesives manufacturer Bostik.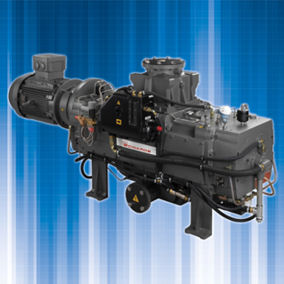 Edwards
The chemical industry is under pressure to reduce costs and to be more environmentally friendly and by using Edwards' system Bostik will be able to make operational cost savings while optimising its process and reducing its carbon footprint.
Bostik required a reliable vacuum system for a new process at its adhesives plant in Changshu, Jiangsu Province, China, and turned to Edwards for support. The company was familiar with Edwards and its high performance vacuum equipment, having ordered two dry pumping systems in 2010, and after an in-depth competitive evaluation chose Edwards' vacuum system because it provides a robust technical solution that can withstand the harsh processes. Edwards' excellent technical support and specialist applications knowledge of the process were also key to securing the deal.
The dry pump systems include the HV3000, HV8000 and CDX1000 vacuum pumps and have many advantages compared to alternative 'wet' technologies, such as steam ejectors. They have low energy usage and utility costs, no contamination of the process stream or cooling water and no effluent generation. As a result, they enable users to minimise their environmental impact.
"This is an exciting win for Edwards and further establishes our reputation as chemical vacuum experts in China," says Liam Crimmins, regional sales manager, Asia at Edwards. "At Edwards we have extensive applications knowledge in the chemical sector and recommend mechanical pumps as a viable alternative so customers can make significant cost savings and reduce environmental impact. I'm delighted that Bostik recognises the benefits of installing dry pumping systems coupled with our technical expertise and has approached us again for support."