Circor Announced a New Allweiler Centrifugal Pump Solution
Circor announced a new Allweiler centrifugal pump solution for engine room designers. A next-generation redesign of the Allmarine MA-S and MA-C series now provides more vertical installation options for centrifugal pumps with axial inlets in marine and general service applications.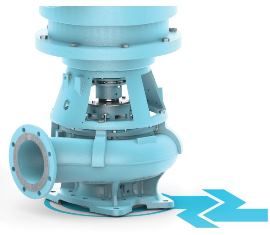 Allweiler GmbH
The Allmarine MA-S with spacer coupling and the MA-C, a closed coupled version, not only consume a smaller footprint but also offer a unique foot design to help assure stability of the pump in heavy seagoing conditions. A shorter, lighter design modifies the suction flange with integrated fixing holes for pedestal mounting of the foot to the ship foundation.
This configuration promotes pump uptime and reduces wear on the bearings and shaft seal by redistributing pipe load forces through the foundation instead of into the pump aggregate. It also helps avoid damages at the impeller and casing.
"The MA-S is designed for maintenance ease and speed and engineered for minimal maintenance needs, while the MA-C is intended for customers facing significant space restrictions or with no need of the spacer coupling," said Kapil Rai, Vice President, Circor Industrial Pumps, EMEA&A. "Each solution design has been tailored to expressed marketplace needs."