Börger Presents New BLUEline Nova Rotary Lobe Pump
The Nova is the new generation of the BLUEline rotary lobe pump.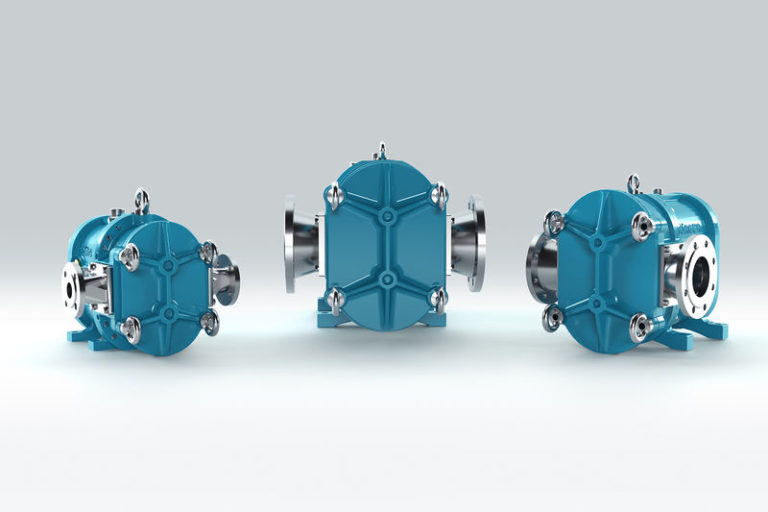 The new BLUEline Nova Rotary Lobe Pump. (Image source: Börger GmbH)
The development of the high-tech pump has benefited from the experience of more than 30 years in pump manufacturing. With the help of computer flow simulations and physical test bench hours, it was possible to further improve the pump. The rotors and the casing are made for one another. The geometries of the pump chamber and the rotors were perfectly matched. The result: a volumetric efficiency that has never been achieved before combined with perfectly smooth running even at high pressures.
The BLUEline Nova is available with and, for the first time, also without a casing protection. The "clean" version has been designed for conveying pure, non-abrasive media. A casing protection is not required.
For conveying abrasive media containing solids, they have developed the Nova "tough". A radial and axial casing protection protects the entire pump casing. The protection plates and liners are perfectly integrated into the pump casing in a flow-optimized design. Thanks to an innovative fastening system, also the "tough" version of the Nova pump ensures excellent efficiency.