Blackmer Increases Versatility of Its BV2 Bypass Valves With Additional Flange Options
Blackmer, a global leader in pump and compressor technologies, has announced that its line of BV2 Bypass Valves for use in the LPG industry is now available with optional flange styles and sizes.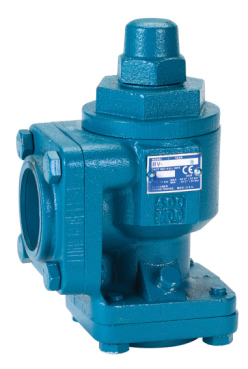 Blackmer
BV2 Bypass Valves have always been offered with optional 2-inch NPT or 2-inch Weld flanges, but, effective immediately, are now available with optional 1.25-inch NPT or Weld, 1.5-inch NPT or Weld and 2-inch Weld Elbow bolt-on flanges. The incorporation of these additional flange styles will increase the versatility and ease the installation of the BV2 Bypass Valves.
Bypass valves are specifically designed to provide an external bypass control to protect pumps and system components from excessive pressure damage. Blackmer valves provide exceptionally reliable close pressure control even under widely varying bypass flow conditions. Each valve is designed to open precisely at a preset spring pressure and close smoothly and quietly. The introduction of the new bolt-on flange sizes will give the customers a wider range of configurations to choose from, making Blackmer's BV2 Bypass Valves applicable for more installations.
About Blackmer
Blackmer is the leading global provider of innovative and high-quality rotary vane pump and reciprocating compressor technologies for the transfer of liquids and gasses. For more than a century, the Blackmer name has stood for unparalleled product performance, superior services and support, well-timed innovation and a commitment to total customer satisfaction. Supported by a worldwide network of distributors and original equipment manufacturers, Blackmer pumps and compressors are used in a multitude of applications in the Process, Energy, Transport and Military-Marine markets. Blackmer—headquartered in Grand Rapids, Michigan, USA—is a member of Dover Corporation's Pump Solutions Group (PSG).