Atlas Copco Compressors Appoints Nigel Broxton As QSHE Manager
Atlas Copco Compressors has announced the appointment of Nigel Broxton as its Quality, Safety, Health and Environment (QSHE) manager in the UK.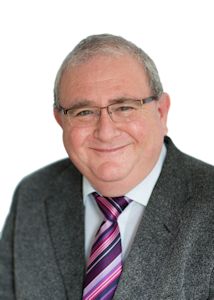 Nigel Broxton (Image: Atlas Copco)
His dedicated aim is "to assist the business to achieve all quality and performance standards particularly in the fields of energy management and environmental impact."
As well as an HNC in engineering, Nigel holds a NEBOSH Certificate in health and safety, plus environmental and safety management diplomas from the British Safety Council.
In his new role he will focus on making the QSHE culture as transparent as possible through good communication and by documenting improvements and developments in a co-ordinated way. His goal is to provide a framework for Atlas Copco to achieve the triple certification of ISO9001 (Quality), ISO14001 (Environment) and OHSAS18001 (Safety) at all of its sites in Great Britain by the end of 2013. Nigel's remit also includes implementing environmental management initiatives, which aim to reduce waste and energy use, improve efficiency and cut running costs.
Nigel Broxton's early career was with ICI plc, starting as an apprentice and progressing through a number of management roles including, mechanical design, technical development, planning supervision, and project management. After this, he worked as an expert health and safety consultant, before joining Marshalls plc as regional SHE adviser, covering twelve production, quarry, admin and retail sites, and achieving ISO14001 and OHSAS18001 standards for the company.
His leisure pursuits include a range of interests that encompass history, Italian culture and travel with his family.