Atlas Copco Appoints Geert Follens President of New Vacuum Technique Business Area
Atlas Copco, a leading provider of sustainable productivity solutions, has appointed Geert Follens as President of the new Vacuum Technique business area and member of Group management, effective January 1, 2017. Geert Follens is currently President of the Vacuum Solutions division in the Compressor Technique business area.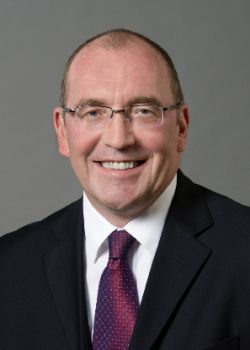 Geert Follens (Image: Atlas Copco)
"Geert is a strategic and very experienced leader with successful results in global and local management," said Ronnie Leten, President and CEO of the Atlas Copco Group. "His broad knowledge will be valuable in the development of the Vacuum Technique business area."
Geert Follens started his Atlas Copco career in the Industrial Air division in Belgium in 1995. Over the years he has managed positions in purchasing, supply chain and general management. He served as General Manager of Atlas Copco Compressor Technique customer center in the United Kingdom. Before he became President of the Vacuum Solutions division in 2014 he was first President of the Portable Energy division and then of the Industrial Air division.
Geert Follens is a Belgian citizen, born 1959. He has a Master of Science degree in Electromechanical Engineering and a post-graduate degree in Business Economics from the University of Leuven, Belgium.
Atlas Copco announced on August 18, 2016, that it will create a fifth business area, Vacuum Technique, effective January 1, 2017.