Xylem Unveils New Flygt Stainless Steel Submersible Pump for Toughest Industrial Applications
Xylem unveiled the Flygt N3069 stainless steel submersible pump, designed to solve the toughest pumping challenges in complex industrial applications such as industrial food and aquaculture.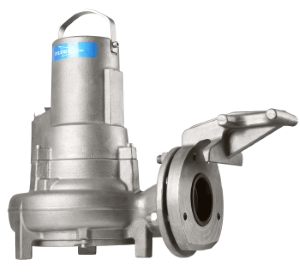 Xylem unveils new Flygt stainless steel submersible pump, offering next-level customization and durability for the toughest industrial applications (Image: Xylem Inc.)
With this latest addition to Xylem's renowned Flygt range, Xylem is leveraging advanced techniques to respond to industrial customers' diverse pumping needs with highly customized solutions. 3D-printing techniques will dramatically reduce the lead time for customized pump orders by up to 75 percent.
The stainless steel Flygt N3069 is specifically manufactured for industrial processes containing high chloride or extreme pH levels, delivering superior corrosion resistance and exceptional pumping performance.
Furthermore, as companies globally seek to advance the sustainability of their operations, the Flygt N3069's Adaptive N-technology delivers higher pumping efficiency than traditional hydraulic designs, reducing energy consumption and greenhouse gas emissions by up to 25 percent. Flygt's patented Adaptive N-technology has been tried and tested in over 500,000 installations globally, offering superior hydraulic design for any heavy-duty pumping operation. The technology's pioneering hydraulic design not only prevents pumping downtime but enables more sustainable, energy efficient operations.
Veronica Jergelind, Xylem's Vice President of Water Infrastructure Wastewater Pumping said; "The new N3069 stainless steel integrates the best of our technology to provide our customers in the industrial sector with unparalleled reliability, guaranteeing optimized, trouble-free pumping operations. We are constantly improving our production processes to respond to customers' needs for highly customized pumping solutions in a fraction of the time".
3D-printing technology has been integrated into the foundry line at Xylem's state-of-the-art facility in Emmaboda, Sweden, to print one-off sand molds for the N3069 stainless steel pumps. This will allow Xylem to supply small volumes of highly customized pumping solutions in industry leading times.