Xylem Launches Enhanced Compact Wastewater Pump Range with Patented Adaptive N Technology
Xylem has launched a newly enhanced compact pump range featuring patented Adaptive N technology designed to pump wastewater efficiently and reliably in commercial buildings and municipal sewage applications.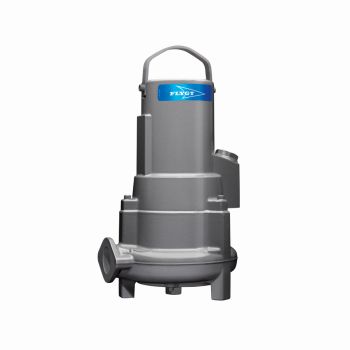 Xylem
In addition, Xylem has announced the launch of the Flygt 3069 - a new cutting-edge wastewater pump which feature Flygt's renowned Adaptive N technology, ensuring continuous clog-free pumping of the toughest wastewater media.
Ola Wagner, Product Manager for the Flygt Small Range Pumps said, "Xylem's state-of-the-art Adaptive N technology hydraulic design has been developed and designed with years of experience in how to move wastewater. Now, through the launch of this enhanced compact pump range our customers can benefit from clog-free reliable pumping in various wastewater applications. The new Flygt 3069 is a unique pump in its class, providing Xylem's renowned clog-free technology in a small pump option with a capacity below 10 kilowatts (kW)."
In addition to maximum reliability due to its self-cleaning capability, Flygt's Adaptive N technology also lowers energy consumption up to 25 percent compared with conventional pumps. The innovative hydraulic design of the new pump range is offered with three different materials; hard-iron, grey iron and stainless steel. The new Flygt 3069 is also available with vortex and grinder hydraulic options. The 3069 pump is flexible and can be configured to be installed in four different ways to suit the application needs. This modular, adaptable design also reduces warehouse costs.
Flygt's innovative self-cleaning N technology was first launched on the market in 1997 and is tried and tested in the field with over 500 000 installations globally. The patented Adaptive N technology is based on the original well proven N technology design and was first launched in 2009 ensuring continuous pumping, high performance and premium build quality. Xylem's Flygt branded products deliver outstanding, cost-effective performance that has been proven in applications including wastewater, stormwater, sludge, industrial effluent, raw water and cooling water.