Wilo-Rexa MINI3: House and Site Drainage without Compromises
No compromises are made when draining houses and properties – not in efficiency, not in performance and most certainly not in reliability.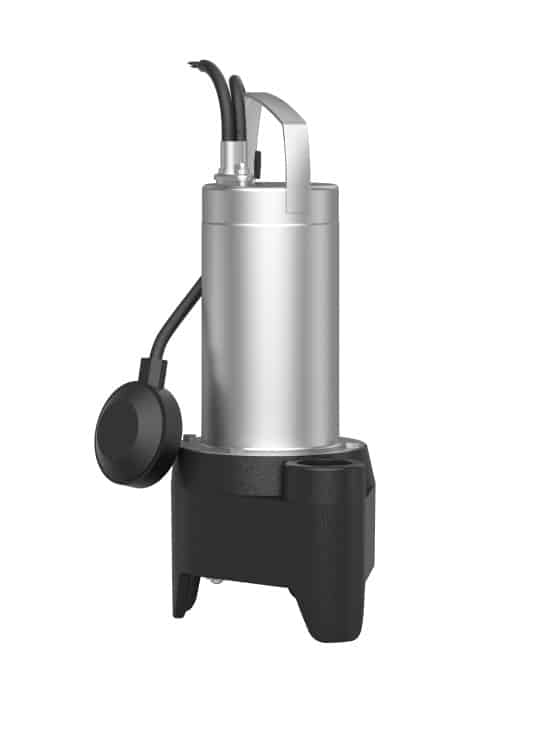 Compact construction, high performance, highest reliability: the new Wilo-Rexa MINI3. (Image source: WILO SE)
The new Wilo-Rexa MINI3 proves uncompromising in this demanding drainage application whether in wastewater, sewage, in the house, in the garden or in the excavation.
Rainwater, ground water and sewage occur again and again around houses and on properties. In the future, these can be reliably and efficiently transported away with the Wilo-Rexa MINI3. Thanks to its optimised hydraulics, the sewage pump achieves maximum efficiency with simultaneously minimised maintenance requirements: "The Wilo-Rexa MINI3 enables considerably extended maintenance intervals thanks to its oil chamber with two oil seals and mechanical seal in addition to its robust, rubberised cable connections" explains Wilo Product Manager Olivier Armbruster. "Apart from this, it minimises the time required for maintenance thanks to the direct access to both the sealing chamber and pump housing."
Highest operational safety and reliability
In addition to the pump housing, which is made from especially durable grey cast iron with a G 1½ pipe connection, the flexible float switch and a specially-developed vortex impeller ensure excellent reliability: "We decided to produce an innovative plastic version during construction which, compared with the stainless steel impellers which are frequently used, has the advantage of being completely corrosion-free" said Mr Armbruster. Furthermore, the use of plastic enables transport of a wide range of fluids, even aggressive substances. "The reliable vortex impeller also prevents the pump from being blocked, which can result in flooding in some cases." The Wilo-Rexa MINI3 is also completely unaffected by fluids with a high solids content or larger particles thanks to the large free ball passage of 40 mm, which is unrivalled in its class. The pump sets additional standards in the compact sewage pump class with a delivery head of 13 metres and a flow rate of 22 m³/h.
Simple installation and huge flexibility
Despite its high performance, the Wilo-Rexa MINI3 has an extremely compact construction and low weight: "For this reason it is suitable for both stationary installation, for example in house wastewater shafts, and also for flexible use in applications such as excavation dewatering, even in extremely tight excavations" explains Olivier Armbruster. "With its protection class IP68, it is also completely suitable for wet well installation and also for flexible usage in pump sumps."