Wilo: Head of Technology Seeks New Challenges
With effect from 30th April 2012, and at his own request, Dr. Holger Krasmann (50) has resigned from the Executive Board of Wilo SE. After many years' successful service with the company, Dr. Krasmann now wishes to take on completely new challenges in his further career.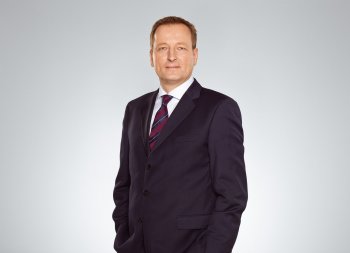 Now leaving Wilo: CTO Dr. Holger Krasmann (Image: Wilo)
Not wishing to stand in his way, the Supervisory Board thanked Dr. Krasmann expressly for his extreme commitment and his enormous contribution towards the successful strategic realignment of the Wilo Group of Companies. The Chairman of the Supervisory Board, Dr. Heinz-Gerd Stein, further extolled the important role that Dr. Krasmann has played in bringing about the Company's market leadership in both technology and quality and wished him all the best for the future. Oliver Hermes, Chairman of the Executive Board, likewise thanked Dr. Krasmann for his trust and collegiality as Head of Technology and wished him every success in his future career.
The new Head of Technology (CTO) will be Dr. Markus Beukenberg, who with effect from 1st May 2012 will be responsible for Research and Technology, Quality Management and Electronics and Motor Production and will report directly to the Chairman of the Executive Board, Oliver Hermes. Aged 56, Dr. Beukenberg has been with the company since the middle of 2011 and was hitherto responsible for Research and Technology. Having been invested with general executive powers – like CFO Tobias Ketterle – Dr. Beukenberg is a member of the Executive Board.