Wilo: DACH Region Under New Leadership
Christian Kruse is the new head of sales in Germany, Austria and Switzerland (DACH region). He has a background in economic studies and will take over his new function on 17 November 2014.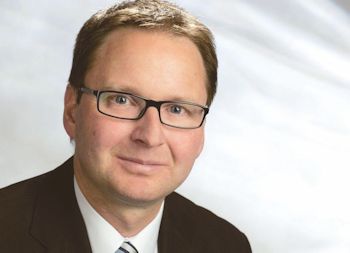 Christian Kruse to succeed Carsten Krumm (Image: Wilo SE)
Carsten Krumm, who has led the affairs of the DACH region very well during the past two years, joined the board of the pump manufacturer on 1 October.
After his apprenticeship to become an industrial management assistant, Christian Kruse studied in Lüneburg, where he also began his professional career in 1998. Since then the 40-year-old manager has been working successfully in various senior sales positions, e.g. for Vaillant Germany GmbH. Most recently he worked in sales for Stiebel Eltron GmbH & Co. KG. "Christian Kruse has years of experience and a deep knowledge of the operational and strategic sales environment", says Eric Lachambre, COO of the Wilo group and responsible for the mature markets. "With his experience he will help us to strengthen our leading position in the DACH region."