Wayne Rose Promoted to Global Marketing Role at Armstrong Fluid Technology
Wayne Rose has been promoted by Armstrong Fluid Technology to the position of Global Marketing Manager – Pumps. In his new role he assumes responsibility for the marketing of the Armstrong portfolio of pumps, Suction Guides and Flo-Trex valves on a worldwide basis, with particular emphasis on the company's Design Envelope pump models.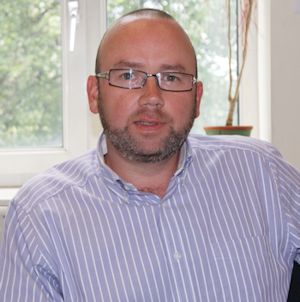 Wayne Rose (Image: Armstrong Fluid Technology)
Wayne Rose has fulfilled a number of roles at Armstrong since joining the company 15 years ago. Building on his experience as a product manager, he progressed to the role of marketing director (UK & EMEA) with responsibility for branding and communication, and most recently has been responsible for manufacturing and technical services operations at Armstrong's factory in Manchester. In his new role, reporting to Brent Ross, global director of configured building equipment, he will continue to be a member of the UK leadership team, whilst assuming his new international role from his base in Manchester.
Wayne, a qualified engineer, is a Chartered Marketeer and has just completed his MBA.