Thyssenkrupp Selects Samotics to Increase Reliability and Sustainability of its Steel Manufacturing Process
Samotics has been selected by thyssenkrupp to monitor the condition and performance of its hot rolling mill in Duisburg.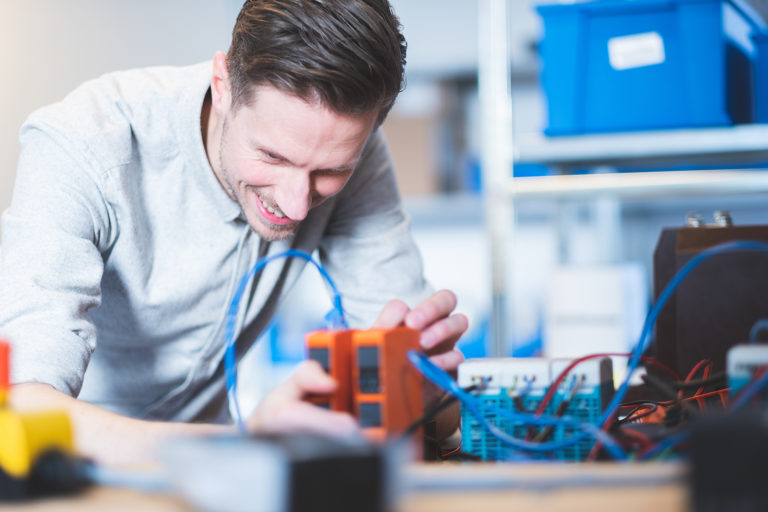 (Image source: Samotics)
thyssenkrupp Steel installed Samotics' SAM4 Health solution as part of a proof-of-value pilot, initially monitoring 100 critical conveyor rolls at its Duisburg plant in Germany—Europe's biggest steelmaking site. In the first few months of the pilot, the system detected multiple critical faults at an early stage including mechanical unbalance and bearing degradation. This enabled thyssenkrupp Steel to replace the affected machines before they failed, preventing significant unplanned downtime and its associated costs. After the initial success of the pilot project, thyssenkrupp extended the use of the SAM4 Health system and integrated it into its maintenance process.
Because the rolls operate in an extreme environment, ensuring reliable operation is a challenging task: the heat and cooling water accelerate wear and tear, and performing regular inspections or installing sensors directly on the equipment is nearly impossible.
To overcome this challenge, thyssenkrupp Steel selected Samotics' SAM4 Health solution to monitor its hot rolling mill. SAM4 Health delivers continuous insight into the health and performance of the rolling mill. This empowers maintenance teams to take proactive measures against developing faults and prevent unexpected breakdowns. Continuous monitoring also enables teams to detect and address root causes that might lead to future degradation, leading to extended equipment lifetime and better performance. This way equipment runs more efficiently and saves energy.
Samotics' SAM4 technology achieves this by using a technique called electrical signature analysis (ESA). ESA analyzes current and voltage data of electric-driven motor systems using sensors installed in the motor control cabinet, rather than on the asset itself. This enables continuous monitoring of assets operating in extreme temperatures, hard-to-reach places and ATEX zones.
Christian Weiß, Lead Engineer HTM1 at thyssenkrupp Steel said: "Industrial analytics underpin our mission to improve delivery performance and reduce energy waste. The capability of Samotics' SAM4 system to operate effectively in extreme environments made it the obvious choice to help increase the reliability and efficiency of our hot rolling mills. We look forward to continuing our collaboration with Samotics and continuing to improve our service to our clients".
Simon Jagers, Samotics' founder said: "thyssenkrupp's commitment to the digitalization and automation of the steelmaking process promises environmental, safety and commercial benefits. Our technology helps thyssenkrupp Steel address a fundamental challenge by identifying and resolving developing faults before they happen. With accurate health and performance data, maintenance teams can schedule maintenance at their convenience rather than reacting to an unforeseen fault. We're delighted to join them on the journey toward creating a smarter, safer and more sustainable future for steel production."