Scottish Water Tops Water Company Performance Survey
A strong performance on contractual approach, collaboration and communication have catapulted Scottish Water to the top of the 2023 annual water company survey carried out by British Water.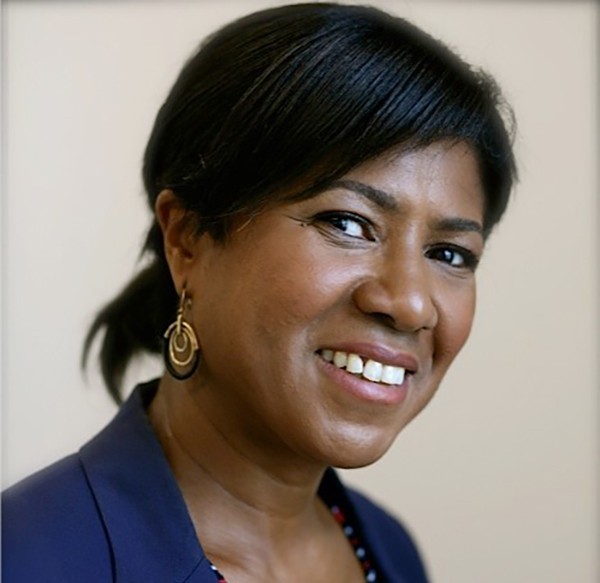 Lila Thompson (Image source: British Water)
Key findings from the survey include:
Last year's joint lowest performing water company, Southern Water, has risen by one place to 10th, while Northern Ireland Water remains in last place
The highest scoring company for innovation remains Northumbrian Water
The most significant drop was Anglian Water, down from 2nd place in 2022 to 8th in 2023
The most significant rise was Severn Trent Water, which rose from 10th place last year to 5th in 2023
British Water's annual UK Water Company Performance Survey asks contractors, consultants and suppliers to rate their clients' performance in 12 areas, including professionalism, contractual approach and communication.
Innovation continues to be the lowest scoring area – at a time when there are widespread calls for water companies to find new ways of working to address key challenges. The average score for innovation was 6.4, although it has risen slightly from last year's average score of 6.2 out of ten.
Northumbrian Water led the pack with an average innovation score of 7.9, while Northern Ireland Water and South West Water were significantly below the industry average, each scoring 5.4.
"It is vital that cultures that foster a healthy ecosystem in which supply chain companies can operate and innovate effectively are embedded within and across water companies, for the best outcomes for customers and the environment," said Lila Thompson, chief executive of British Water. "Once these are in place, a thriving sector will follow."
"We are continuing to see low scores for innovation, procurement, communication and AMP transition, and this is a clear indication that work still needs to be done as we approach the next five-year Asset Management Plan period (AMP8), which starts in 2025," added Thompson.
The second lowest scoring areas in the survey are working digitally, the ability to implement workforce contingency plans to sustain operations, and the ability of partners and main contractors to follow policy. The Water Industry Forum (WIF), which operates as a neutral and independent forum of British Water, tackles challenges facing the UK water sector through thought leadership and facilitated collaborative working.
WIF is looking at the recommendations raised in British Water's Supply Chain Task Force on innovation, cyclicality and procurement/T&Cs and will consider the areas highlighted in the most recent survey. Thompson welcomed the development. "WIF is a vital organisation for the water industry," she said. "It provides a forum for discussion, debate, collaboration, innovation, and thought leadership, which, as the survey results highlight, are critical areas for development across the sector"
British Water's annual survey was first undertaken in early 2003 in response to companies asking for feedback on how they were viewed by the industry supply chain, and how they were seen to compare with others. The survey seeks views of individuals working in the industry rather than a corporate standpoint. The survey reflects a variety of opinions across the supply chain at every level of business. This range of views provides valuable insights for the industry into how water companies interact with their supply chain, how the supply chain feels about this, and the progress water utilities have made over the years.