Sulzer Appoints Thomas Dittrich as CFO
Thomas Dittrich has been appointed as new Chief Financial Officer and is expected to start in August 2014.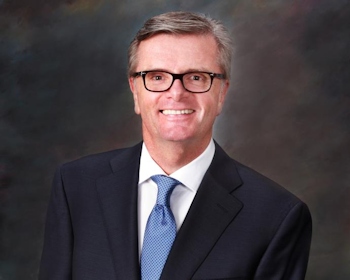 Thomas Dittrich has been appointed as new Chief Financial Officer. (Image: Sulzer)
Thomas Dittrich, 50, Swiss / German nationality, holds Master of Science degrees in Mechanical Engineering as well as in Finance, Accounting, and Business Administration. He has over two decades of comprehensive experience in corporate finance, controlling, mergers and acquisitions as well as management consulting working for global companies.
Thomas Dittrich is currently Vice President, Finance Corporate Planning and Controlling and Chief Accounting Officer of Amgen Inc., the largest biotech company in the world. It is based in the US. In 2013, Amgen generated revenues of approximately USD 18.7 billion (CHF 16.6 billion) with around 20 000 employees. Thomas Dittrich's previous positions include Vice President, Finance and CFO of Amgen International, which is headquartered in Switzerland and handles all of Amgen's businesses outside of North America and Japan. He also held a variety of Finance Director and General Manager positions within the computer company Dell Inc., based in Europe.
The Sulzer Board of Directors and the Executive Committee welcome Thomas Dittrich and wish him every success and satisfaction in his new role. CFO Jürgen Brandt is still in charge of the CFO responsibilities until Thomas Dittrich officially assumes office.