Ron Aceto Named the Municipal Market Manager for Cornell Pump
Ron Aceto joined Cornell Pump in March 2013, as the North Atlantic regional manager, with responsibilities for municipal, industrial, food, refrigeration, mining, and water transfer markets in the Canadian Maritimes and the US Eastern Seaboard to down to Virginia.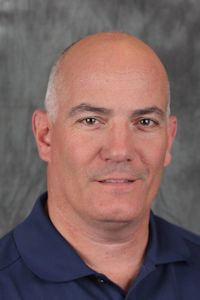 Ron Aceto (Image: Cornell Pump Company)
Aceto has had a distinguished career with several pump manufacturers and distributors of centrifugal and positive displacement pumps and is experienced in pump systems, applications, operations and maintenance and sales.
"Ron has been a valuable team member," said Marcus Davi, Cornell Pump VP of Sales. "It's because of his knowledge, enthusiasm, and business development skills that we're confident in giving him greater responsibilities. We're excited to see Ron take on these new challenges — but not in an unfamiliar market. He brings more than 30 years' experience in municipal applications to bear, and we expect him to help us continue to grow our municipal applications and dealer network through the U.S. and the world."
Aceto's new role has him responsible for technical selling and regional support in the U.S. and internationally for all municipal applications. He will be based out of New Jersey, and is available for any Cornell Pump municipal pump needs. He accepted the position on November 1, 2014.