Pfeiffer Vacuum Appoints New Member to Management Board
At its March meeting, the Supervisory Board of Pfeiffer Vacuum Technology AG appointed Amandus Waterkamp to the Management Board effective April 1, 2003.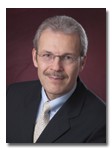 Amandus Waterkamp, member of Management Board of Pfeiffer Vacuum Technology AG
Amandus Waterkamp holds post-graduate degrees in engineering and business, is 50 years old, married and has two children. With an active career that spans more than 25 years, A. Waterkamp has held executive business functions with international responsibility at various Germany companies, most recently as the member of the management board responsible for finance, controlling and IT at an internationally operating corporate group. In addition to the customary responsibilities in finance and controlling – including cost and profitability control – A. Waterkamp enjoys a broad range of experience in the fields of equity investment management, corporate acquisitions and sales, risk management, internal auditing and information technology.
A. Waterkamp, who has already been on board at Pfeiffer Vacuum since January 1, 2003, is presently receiving intensive orientation from Chief Financial Officer Wilfried Glaum, whose duties he will assume on July 1, 2003. With his prudent and forwardlooking financial policy, Wilfried Glaum has played a major role in the success of Pfeiffer Vacuum Technology AG since going public in New York in 1996. As planned by him and agreed with the Management and Supervisory Boards, he will be entering retirement after over 31 years with the company.
In addition to presenting remarkable numbers for 2002, Pfeiffer Vacuum will also be introducing A. Waterkamp at the financial press conference and subsequent analyst conference on March 25, 2003, in Frankfurt.