New Slide Rule Type Selector For Sewage Lifting Units
Frankenthal-based KSB Aktiengesellschaft now offers a slide rule type selector that helps to size and select floodable sewage lifting units for building services applications.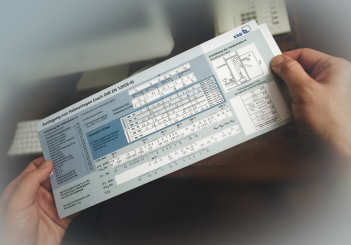 The new slide rule type selector for sewage lifting units from KSB
Users are systematically guided through all slide rule and selection functions.
The front side of the slide rule serves to establish the flow rate Q and discharge head H required for selecting the pump. Functions also include establishing the design units (DU), sizing the piping as well as calculating the head losses in piping, valves and fittings.
With the slide rule's rear side it is possible to select the optimum pump hydraulic system on the basis of the flow rate and discharge head. In addition, the user can calculate the discharge pipe's volume and the tank size as a function of the suction head.
The computation function and assignment of sizes are in compliance with the relevant standards and regulations. The selector can be ordered – free of charge – via the web-based Consultant Platform of KSB, which also provides a broad spectrum of other information on KSB products.
(Available in German only)