New Rovatti MEKVS: High Efficiency and Versatile Pumping Solution
New Rovatti corrosion proof vertical multistage electric pumps in Aisi 304 stainless steel MEKVS series have been engineered for efficient and reliable pumping applications.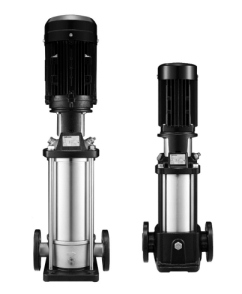 Rovatti MEKVS Pump
The high efficiency of close coupled construction with electric motor allows low power consumption and noise with reduced overall dimensions.
MEKVS pumps are successfully used in many boostering applications like residential and commercial buildings services, civil and industrial installations and irrigation.
The adopted design, the smart technical solutions and the AISI 304 stainless steel hydraulic components allow easier inspection, cleaning and maintenance operations.
With over 50 years of experience, 4500 products and a worldwide presence, ROVATTI POMPE always guarantees reliable and innovative solutions for your pumping systems.