New Products by Saer Elettropompe
10.11.2009
In this worldwide period of extreme difficulty SAER Elettropompe has decided to make a further investment in the pump sector, increasing notably its production range.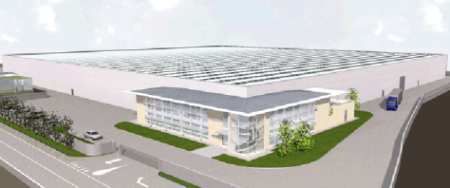 New factory
SAER keeps maintaining the whole of its production in Italy, differently from some other Italian competitors which have decided transferring the production in the East, or more easily by importing Chinese and Indian product and commercializing them under the Italian flag.
This has caused a gap in the industrial pump sector made in Italy. SAER has decided to go along with its decision and purposes only fully made in Italy product, well conscious to offer a real quality product.
SAER new products already available:
Submersible pumps and motors from 4" up to 14" and within 2011 until 20" with duplex and super duplex version too
Normalized surface centrifugal pumps EN 733 with delivery until 2000 m3/h
And up to come…
New series vertical and horizontal multistage pumps in stainless steel 304 or 316
Split casing pumps until 4500 m3/h march 2010
Multistage pumps up to 64 bar until 700 m3/h within March 2010
Horizontal electric motors until 200 kw within may 2010
All the products can be realized in four different metallurgies: cast iron, stainless steel, carbon steel, bronze and in the next future duplex too.
Further to our four factories, the next year we'll start the construction of the new factory of 25000 m2, all covered, with fully mechanized production and high technology, always keeping up the flag of the made in Italy.