New Grundfos Chief for Asia Pacific
Leading global pump manufacturer, Grundfos, has named Mr Okay Barutçu as its new Regional Managing Director for the Asia Pacific with effect from 1 August 2014. He takes over from Mr Poul Due Jensen, who after 7 years in Singapore is returning to assume the position of Senior Vice President for Branding, Marketing and Guest Services at Grundfos' global headquarters in Denmark.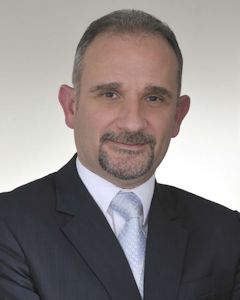 Okay Barutçu (Image: Grundfos)
Prior to this, Mr Barutçu was Area Managing Director for ASEAN and General Manager for Grundfos Singapore. He has been part of the company's Asia Pacific management team, and has been intimately involved in its strategy formulation and ground operations since May 2011.
"Okay Barutçu has held a number of senior management positions within Grundfos over the last 8 years. His international business insights, in-market experience in the Asia Pacific, and strong background in engineering and manufacturing environments will be instrumental in his new role," said Mr Søren Ø. Sørensen, Executive Vice President of Sales.
In his new role, Mr Barutçu will lead a team of 1,100 employees and spearhead opportunities for Grundfos' development and expansion in the Asia Pacific region. He is looking at doubling the region's revenue in the next five years. He also plans to leverage on what the Grundfos brand represents – as an expert in the water industry, and as a champion for global sustainability.
"My highest priority would be to continue expanding our business and support our partners through innovative technologies, customer centric solutions and strong local presence. Together with our expert regional team and strategic partners in the region, who are also leaders in their field of expertise, we will be charting the market opportunities for the next lap together," Mr Barutçu said.