Navigating the challenges of mass vaccine production
Watson-Marlow Fluid Technology Group (WMFTG) launches a new article discussing the challenges of rapidly scaling up vaccine production to meet global demands.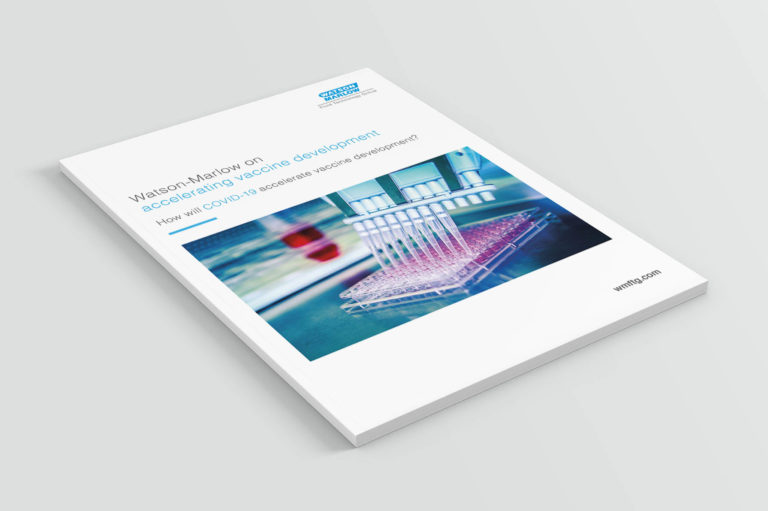 New report of the Watson-Marlow Fluid Technology Group published. (Image source: Watson-Marlow Fluid Technology Group)
The opinion piece looks at the significant progress being made in the development of novel vaccine candidates for SARS-CoV-2, shortening development timelines from years to months. Exploring the challenges that remain to scale up production to billions of doses worldwide, experts present their view on the innovation and collaboration needed from the bioprocessing industry to reach this target and the WMFTG technologies currently being used in the process.
In light of the COVID-19 pandemic and the need for a vaccine, biopharmaceutical processing experts have had to adapt technologies to accelerate the vaccine development process and step up manufacturing rapidly from small scale research to clinical trials, and on to widespread production. Knowledge transfer from adjacent fields, such as gene therapy, is vital in order to overcome this new challenge. The use of validated, single-use technologies will be essential to scale efficiently whilst maintaining product quality and satisfying regulatory requirements.
The new article is authored by bioprocessing experts from WMFTG; Jim Sanford, Dr Sade Mokuolu and Peter Birch, with insights from Cobra Biologics' Technical Director, Tony Hitchcock.
"The technology must be the same in every manufacturing site, that's how we will achieve process validation and meet the regulatory standards," commented Tony. "Hopefully, these collaborations will create something truly ground-breaking, based on the very real and solid foundation of tried and test technology."